The Chiefs' Chris Jones is ready to last through Week 8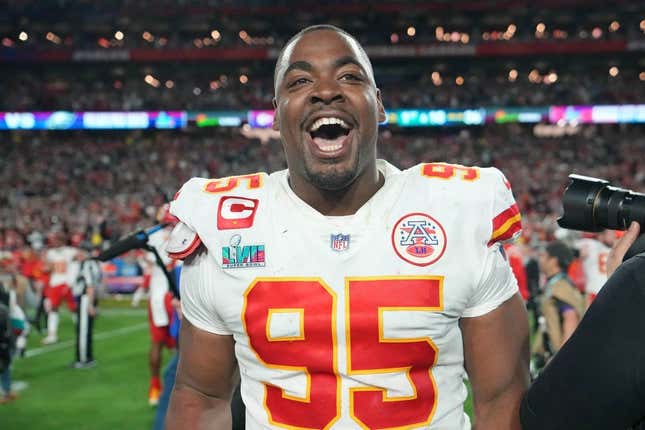 Kansas City Chiefs Defensive tackle Chris Jones seems to have a solid timeline for when he wants to end his reluctance and rejoin the team.
How a coffee brand grew its business and partnered with the NBA | Securing the Bag: Part 2
It's week 8.
That was Jones' response when asked on Twitter about his possible return to the team. His reasoning was that he "can afford it".
Jones, 29, has faced a daily fine of $50,000 since training camp began. Also, he willingly foregoes his weekly gambling check, which totals about $1.1 million.
A four-time Pro Bowl player, Jones has one season left on his four-year, $80 million contract he signed with the Pro Bowl chiefs in 2020. He is scheduled to earn a base salary of $19.5 million this season and can earn $500,000 in a training bonus and a $1.25 million incentive bonus if he books 10 sacks this season .
"There was no communication, so I don't know what's going to happen there. Whatever happens, happens, and if he's not there, the game goes on, right? That's how it works," Kansas City coach Andy Reid said Wednesday.
Jones finished third in Defensive Player of the Year last season after a career-high 15.5 sacks. The two-time Super Bowl champion has 65 sacks in 107 games (86 starts) in seven NFL seasons with the chiefs.
—Field-level media
https://deadspin.com/chiefs-chris-jones-willing-to-hold-out-until-week-8-1850766344 The Chiefs' Chris Jones is ready to last through Week 8