The "Dam of Death" Wadi Derna – where people "will never forget what happened"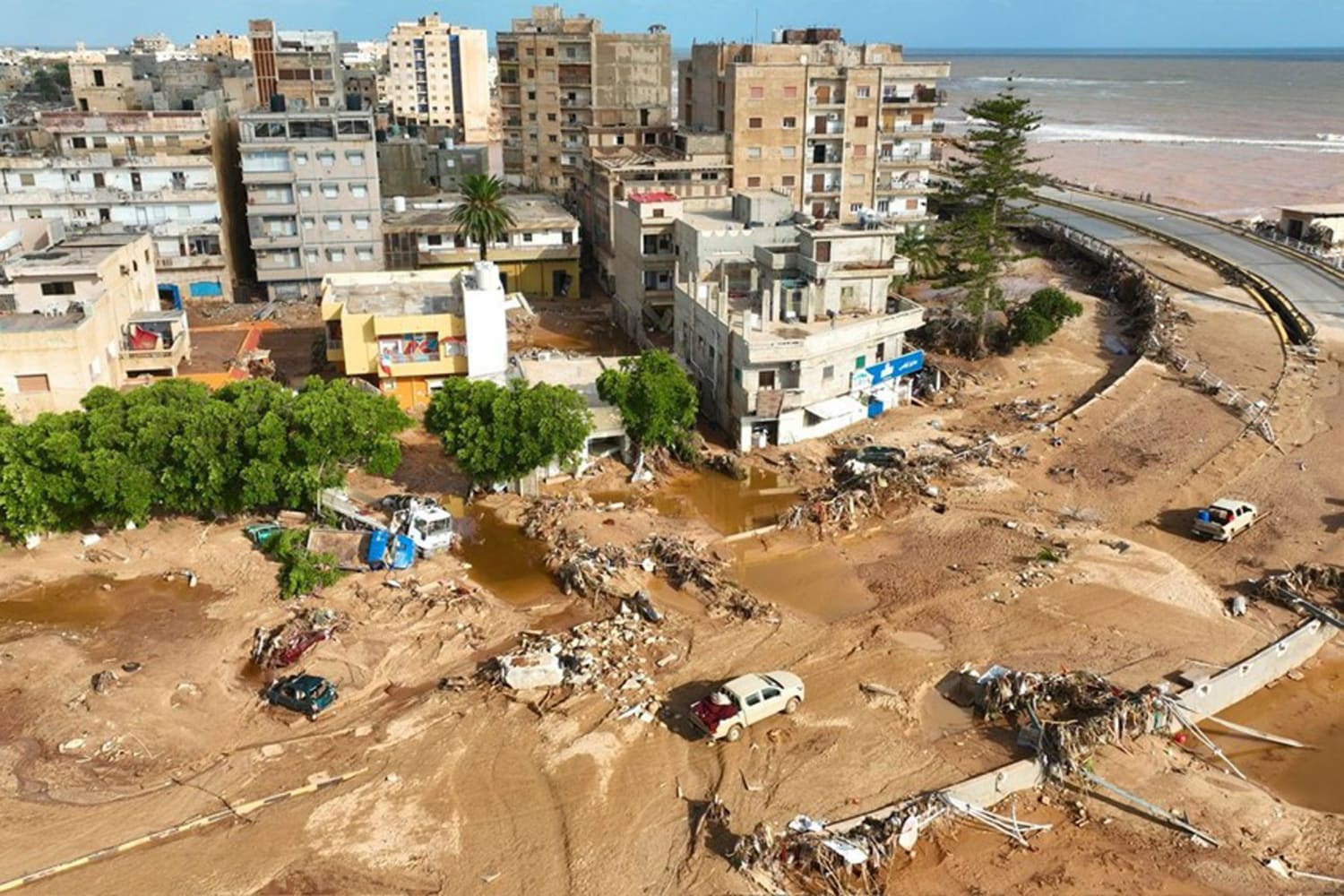 This story first appeared on the NBC News affiliate website Sky News.
DERNA, Libya – Locals now call Wadi Derna "the dam of death."
In no time, the structure unleashed tens of millions of cubic meters of flood water on the residents of Derna.
The flash floods swept generational homes and entire families into the Mediterranean – leaving the watching survivors in a state of shock and horror.
The scene at one of the dams that collapsed during heavy rains, sending massive flooding into the eastern Libyan port city
As we walked across the drained riverbed, the residents stood on the precipice of the cliffs.
Her eyes stopped at the place that was once the dam.
A collapsed concrete ridge and a cylindrical pipe filled with rubble that was thrown to the side.
A road that connected the valley is now torn up – the two asphalt sides reaching over the edge to each other.
This is a place where enormous damage can occur quickly.
"We will never forget what happened here," said Safwat Ashraf, a 24-year-old teacher.
"Our community feels destroyed. It's a small, tight-knit town where everyone knows everyone. Our friends and families are all gone."
His house is on one of the higher levels. Opposite her home is a run-down primary and secondary school on the edge of the valley. Its wall was torn apart and thrown into the riverbed.
Safwat says he heard the screams of women and children seeking shelter at the school.