The developers of Rogue City created a role-playing game instead of a shooter
On the surface, a RoboCop video game seems to have a very simple premise: fight villains as a cyborg cop and uphold the law in dystopian 80s America. However, most of RoboCop's gameplay appearances didn't quite focus on the social satire and gray morality of Paul Verhoeven's 1987 film, instead leaning towards a shooter experience.
But with RoboCop: Rogue CityDeveloper Teyon's goal was not only to capture the dark science fiction setting and extreme violence of the original films, but also to shine a light on the humanity of RoboCop by taking the action hero into the unexpected world of a role-playing game.
Game director Piotr Łatocha had a lot to say about how he might incorporate the cyborg enforcer into an action RPG when we caught up with him ahead of the game's release. As he put it, just making a standard shooter wasn't enough to improve the RoboCop experience.
Part shooter, part role-playing game, all RoboCop
After the sleeper hit success of 2019 Terminator: Resistance, praised for its faithful and unconventional take on James Cameron's sci-fi action series, developer Teyon has set out to revive RoboCop for a new video game. Set after the second film, Rogue City In this film, the cyborg cop fights a new crime wave in Old Town Detroit while also dealing with conflicts with the OCP corporation and the fragile humanity left in his machine body.
RoboCop: Rogue City is an action role-playing game. Granted, it's not as big as BioWare's Mass Effect series, but it aims to make players aware of the impact of their decisions and give them the freedom to tune and build RoboCop with new upgrades. It's an unexpected turn for the iconic '80s action hero known for intense shootouts and bloody action, but Rogue City In the end, it captures the dark humor and immersive storytelling of a RoboCop movie that has eluded previous side-scrollers and other shoot-em-up games.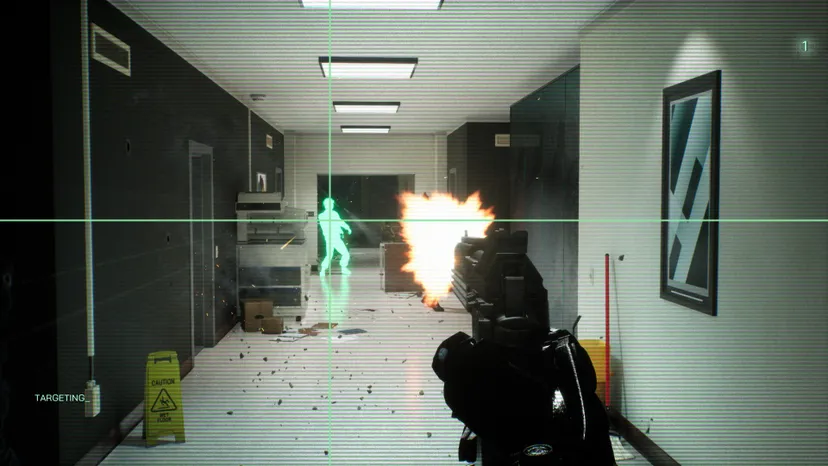 Rogue CityThe take on a RoboCop RPG brings the established character into a genre that game director Piotr Łatocha and developer Teyon have long harbored during the years when development focused on work on ports and other licensed IP games. In his opinion, incorporating role-playing mechanics into a RoboCop game was the only way to truly capture the nuances of the character and his identity as Alex Murphy – portrayed by returning actor Peter Weller.
"We took some risks with RoboCop because creating a straightforward shooter would have been the easiest and most obvious approach, and we wanted to do something more with this game," said Łatocha. "From the beginning, we had the idea of ​​having players take on the role of Alex Murphy as RoboCop in Old Detroit, and that was very important to us. The films are not just about shooting bad guys, but also about the interesting characters, the investigations and the dystopian world itself.
We wanted to give that to the players too Rogue Cityand that's why we had to turn it into a role-playing game."
Play RoboCop: Rogue City has some major similarities to the original Deus ExIt allows players to wander the city streets and find hidden paths and side quests to other parts of the city through hidden alleys that can be easily missed.
It's an interesting approach that ends up showing a surprising consideration for RoboCop as a character, balancing between the hardened enforcer and the benevolent protector, while also bringing much-needed humanity to the environment and also to the citizens of Old Detroit.
Old Detroit, new cases
The premise of Rogue City retreads old ground from the films, which was intended by the developers. But developer Teyon also wanted to enrich the world with a recreation of an explorable Old Detroit that captures the atmosphere of the 1987 film and the 1990 sequel. Expanding the storytelling and light RPG mechanics of Terminator: Resistancedeveloper Teyon focused on the moment-to-moment experience of being RoboCop as he patrols the city.
Along with FEARIn addition to engaging in gunfights in the style of Detroit's many maniacs and eccentric criminals, RoboCop also tackles more low-profile case investigations and police tasks that lead to decisions that affect his relationships with the public and close allies.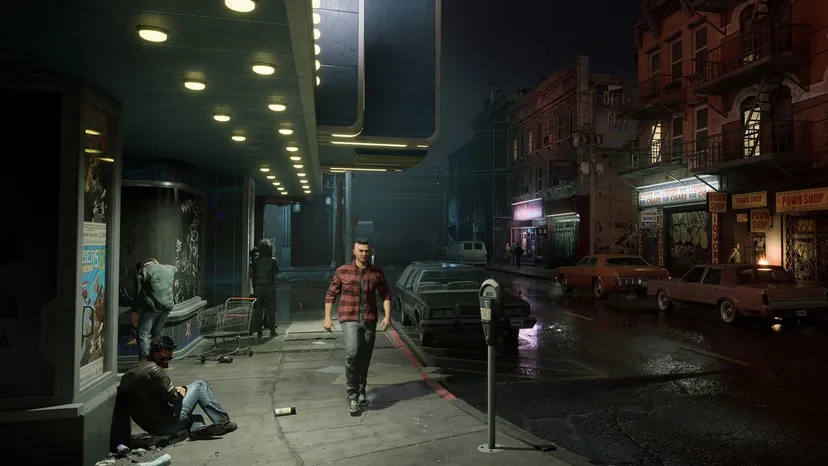 "It's a role-playing game with choices, but those choices are consistent with who RoboCop is and also who Alex Murphy is," said the game director. "Therefore, we balance decisions between serving the public trust, protecting the innocent and upholding the law (different sides of morality in the game), which can affect your progress and story development later in the game."
This aspect of RoboCop's social satire and over-the-top nature was evident in the strange side mission "The Discount Dealer," in which RoboCop tracked down a drug dealer who was undercutting his competitors with cheaper prices. The mission ends with a violent intervention against rival dealers, leading to an unexpected lesson in economics and the ethics of fair competition in the drug trade, with your decisions in investigating the case affecting the ending.
These quests and their context within a RoboCop game show that, when properly explored, the film's satirical charm is a natural fit for a video game.
Seize the chance for a new approach to old-school action
RoboCop: Rogue City has received solid reviews and is considered the most original take on a RoboCop game ever. Before publication, however RoboCop: Rogue City made a big splash during Steam Next Fest, the week-long online showcase of upcoming games that includes a number of playable demos. Developer Teyon had released an unusually large demo Rogue City set in the opening times.
Łatocha stated that releasing such a large demo seems worth it. The plan was to always give players a demo so they could fully see their vision, but the feedback proved more encouraging than expected.
"We always planned to release a demo for players, but in terms of reception, it was great and better than we expected," said Łatocha. "People really liked it and we were super happy about it. We believed in our game and thought we were doing something good with it, and we wanted to show a good part of the game that goes beyond the first level, which is a…" A straightforward mission. We wanted to make sure people could see what we wanted to do RoboCop: Rogue Cityand it seemed to really surprise people, which we're happy about."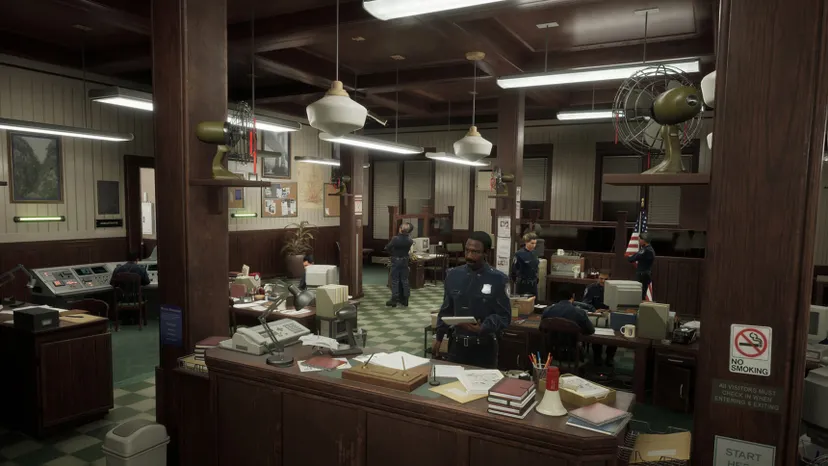 According to the game director Rogue City This wasn't just about bringing a new kind of RoboCop game to market, but also about exploiting the potential of movie-to-game adaptations, which still carry a certain stigma today. After RoboCop, the developers still plan to work on more licensed games in the future, driven by their ambition to elevate film-based video games.
"Our approach to adapting these iconic film series that we grew up with as children of the 80s is always to stay true to the lore and make the player feel like they are in that world," said the game director. "With these types of movie games, a lot of people have negative opinions, like they won't be interesting or great," he continued. "I think that expectation has changed a bit in the last few years, and there are already a lot of very cool licensed games out there."
"Our goal is definitely to continue making these games and create a good license."[d] Games, especially when you're working on some older IPs, there's not a lot of time pressure to get them made in time for movie premieres and things like that," he continued. "So yeah, I think things have changed when it comes to movie gaming, something we definitely want to be a part of.