News
The Fed supports gender-affirming care for trans kids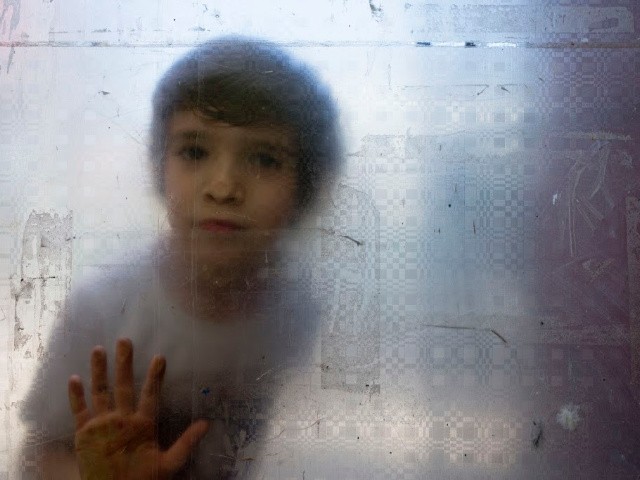 Joe Biden's Justice Department is warning state attorneys general it will crack down on what it considers discrimination when "transgender youth" are denied so-called "gender-affirming care," including medical and drug treatments.
The letter, dated March 31, 2022, is from Kristen Clarke, Assistant Attorney General for the Civil Rights Division at the Justice Department.
While it's not clear if the agency will target states that have enacted laws protecting minors from life-changing treatments and surgeries, the letter details which federal laws "may" have been violated. The letter said:
State laws and regulations that prevent a parent or legal guardian from following a healthcare professional's advice about what medically necessary or otherwise appropriate care may be for transgender minors may violate rights protected by both the Equality Clause and the Equality Clause due process of the Fourteenth Amendment are protected.
The Biden administration has now determined that "gender-affirming care" — including puberty blockers, hormones and surgery — is a right of trans youth and is "appropriate" and "necessary" to their health.

Biden's Justice Department will come to states that disagree.

/1

— Abigail Shrier (@AbigailShrier) April 1, 2022
The letter also states in part:
The United States Department of Justice (the Department) is committed to ensuring that transgender youth, like all youth, be treated fairly and with dignity, consistent with federal law. This includes ensuring that these young people do not face unlawful discrimination based on their gender identity, even when seeking gender-affirming care. We are writing to remind you of several important federal constitutional and legal obligations that flow from these core principles.

People who are transgender often face discrimination in many aspects of their lives, and are often victims of targeted threats, legal restrictions, and violence against transgender people.1 The Department and the Federal Government generally have a strong interest in protecting the constitutional rights of individuals who are transgender lesbian, gay, bisexual, transgender, queer, intersex, non-binary or otherwise gender non-conforming and in ensuring compliance with state civil rights laws. The department is also tasked with coordinating and enforcing federal laws that protect individuals from discrimination in a variety of state-funded programs and activities.

A law or policy does not have to specifically identify people who are transgender in order to be subject to more rigorous scrutiny. When a state or federal recipient criminalizes or even restricts a type of healthcare that is predominantly used by transgender people, an intent to discriminate against that class can be "easily suspected." For example, a ban on gender-affirming practices, therapies, or medications may constitute a form of discrimination against transgender people that is unlawful unless it is "essentially related" to a sufficiently important government interest. This burden of justification is "demanding". Such a law or policy will not stand up to scrutiny if "the purported aim" differs from the "actual purpose" underlying the classification. In addition, the due process clause protects the right of parents to "obtain and follow medical advice" to protect their children's health. A state or local government must bear the heavy burden of justifying interference with this right because it is widely recognized in the medical community that gender-affirming care for transgender youth is not only appropriate, but often necessary for their physical and mental health .
The letter then lists what the agency describes as applicable laws:
• Section 1557 of the Affordable Care Act protects the civil rights of people – including transgender youth – who seek non-discriminatory access to healthcare across a range of healthcare programs and activities. For example, a categorical refusal to provide treatment to a person based on their gender identity may constitute prohibited discrimination under section 1557. Affirming care by their healthcare providers solely based on their birth-assigned gender or gender identity may also violate section 1557.
• Title IX of the Education Amendments of 1972 prohibits sex discrimination, including sex-based harassment, by recipients of federal financial assistance who conduct educational programs and activities. Policies and practices that deny, restrict, or interfere with access to the recipient's educational program or activity because the students are transgender minors receiving gender-affirming care may constitute sex discrimination that violates Title IX.
• The Omnibus Crime Control and Safe Streets Act 1968 prohibits sex discrimination in certain law enforcement programs and activities that receive federal funding. When a law enforcement agency arrests a transgender minor receiving gender-affirming care or arrests the child's parents on suspicion of child molestation because the parents allowed such medical care, that agency may be violating the nondiscrimination provision of the law.
• Section 504 of the Rehabilitation Act 1973 protects people with disabilities, which may include people suffering from gender dysphoria. Restrictions that prevent, restrict, or impair access to healthcare for otherwise qualified individuals because of their gender dysphoria, diagnosis of gender dysphoria, or perception of gender dysphoria may violate Section 504.
The letter concluded by thanking the state AGs for "their continued commitment to improving the well-being of children and their families".
Keep following Penny Starr Twitter
https://www.breitbart.com/politics/2022/04/01/bidens-doj-warns-states-ags-feds-back-gender-affirming-care-rights-for-transgender-children/ The Fed supports gender-affirming care for trans kids