The House Oversight Committee will hold the first hearing on the impeachment inquiry against Biden next Thursday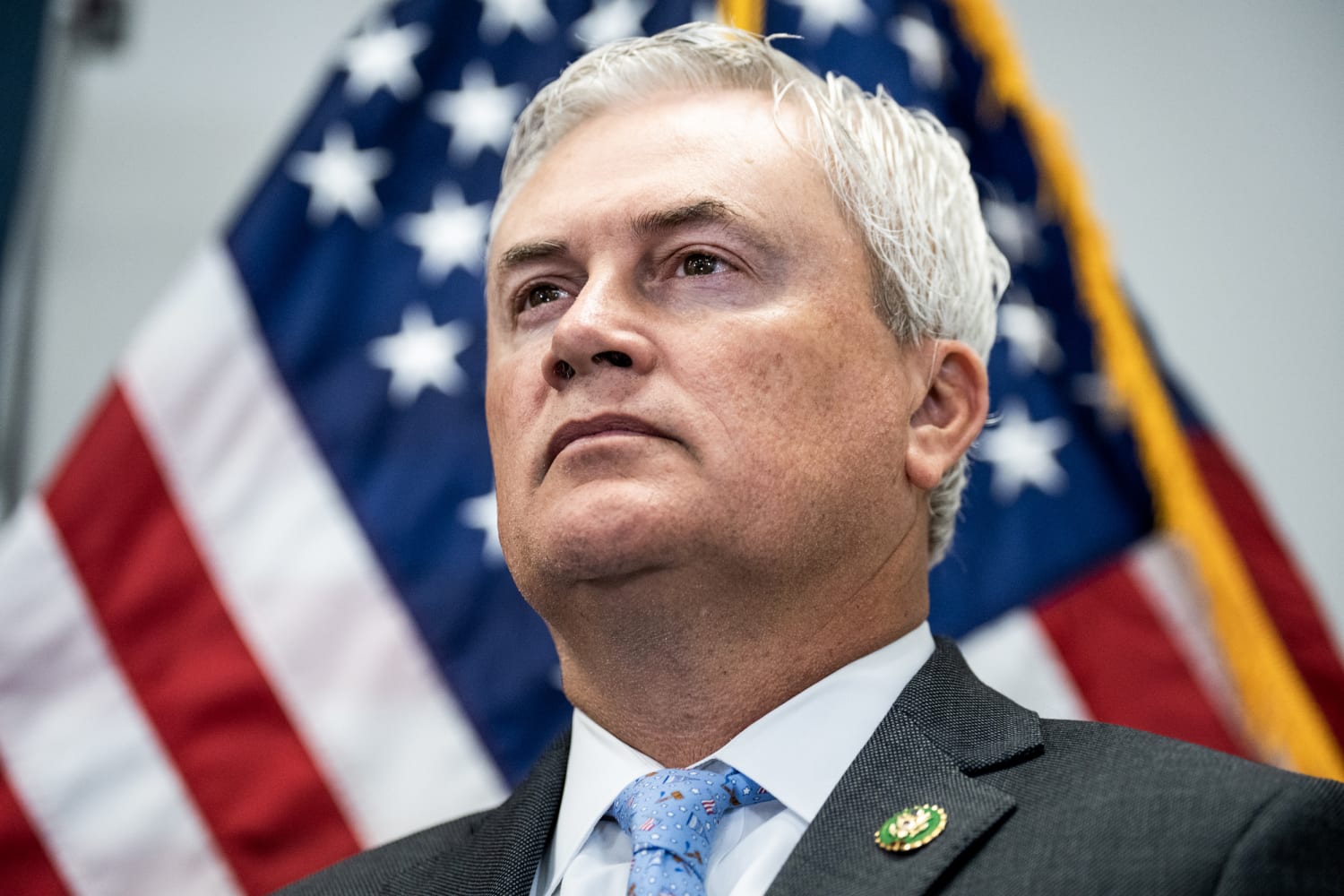 The House Oversight Committee will hold its first hearing on the impeachment inquiry into President Joe Biden on September 28, a spokesman for the panel told NBC News.
"The hearing will focus on constitutional and legal issues related to the president's involvement in corruption and abuse of power," the spokesman said.
The spokesman added that the committee plans to subpoena the president's son, Hunter Biden, and James Biden, the president's brother, as early as this week to produce their personal and business banking records.
"The Oversight Committee will continue to pursue the evidence and money trail to ensure the transparency and accountability that Americans demand from their government," the spokesman said.
Speaking to reporters Tuesday, Oversight Committee Chairman Jim Comer, R-Ky. said he would issue subpoenas for Hunter and James Biden's bank records once the paperwork is complete.
"Once all the i's are crossed, I expect to issue a subpoena for Hunter and James Biden's personal banking records," Comer said as he left the House GOP conference session Tuesday morning.
"Apparently a lot of paperwork has been filed, so all three committees and the Speaker's Council office must agree to the terms and everything related to the impeachment inquiry," he added. "And once that's all settled, I can move forward with the impeachment inquiry regarding a subpoena."
Comer also said the hearing would include an overview of what an impeachment inquiry is and would feature experts on financial crimes, tax evasion, racketeering and the Foreign Agent Registration Act, among other topics.
Comer and Judiciary Committee Chairman Jim Jordan, R-Ohio, briefed a group of Senate Republicans last week on the impeachment inquiry into the president.
Comer and Jordan, who are leading the investigation along with House Ways and Means Committee Chairman Jason Smith, R-Mo., briefed the group last week during a weekly lunch with the Senate Steering Committee – a group that oversees the most conservative members of the upper chamber, such as Sens. Rick Scott of Florida and Ron Johnson of Wisconsin. Committee Chairman Sen. Mike Lee, R-Utah, invited Comer and Jordan to lunch.
House Speaker Kevin McCarthy, R-Calif., announced last week that he would direct three House committees to launch the impeachment inquiry to obtain bank records and other documents from the president and Hunter Biden.
McCarthy said an impeachment inquiry was a "logical next step" in the Republican Party-led investigation that has been ongoing for months.
McCarthy said House Republicans had "uncovered serious and credible allegations about President Biden's conduct" involving "abuse of power, obstruction and corruption" that "warrant further investigation by the House."
However, the Republican Party-led investigation into Biden and his family has produced no evidence that the president was involved in his son's business dealings or the government's investigation of Hunter Biden.
McCarthy's move marked a major reversal after he previously said he would not launch an impeachment inquiry without approval from the full House.
In his first remarks about the Republican Party-led impeachment inquiry, Biden suggested it was related to a brewing fight in Congress over government funding.
"I don't know exactly why, but they just knew they wanted to charge me. And now, as far as I can tell, they want to impeach me because they want to shut down the government," Biden said at a campaign reception in McLean, Virginia, last week.