The letter shows that Pope Pius XII. had received detailed information about the Nazi Holocaust from a German Jesuit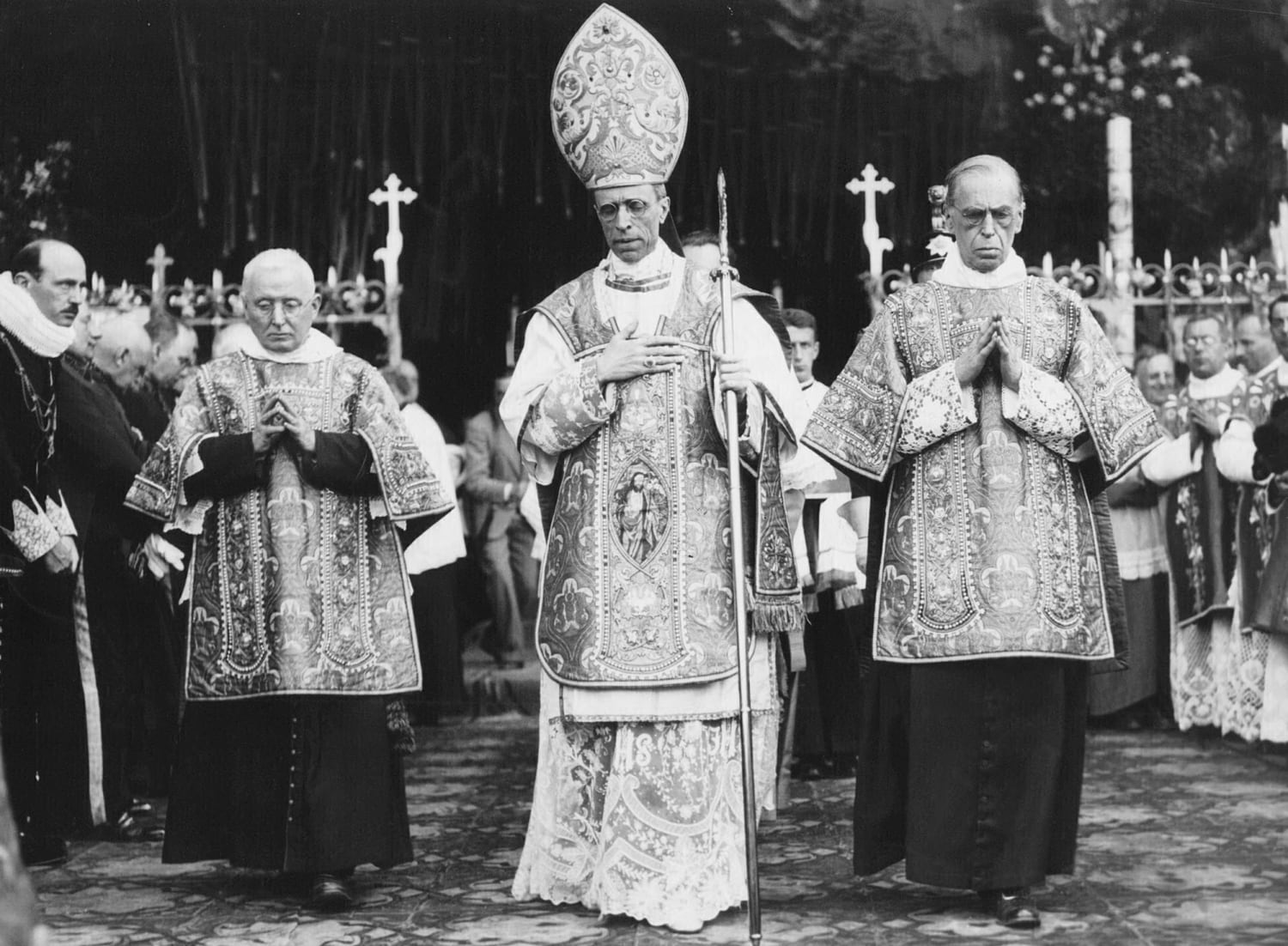 ROME – Newly discovered correspondence suggests that Pope Pius The documentation bolsters the Holy See's argument that it could not review diplomatic reports of Nazi atrocities to denounce them.
Documentation from the Vatican archives, published this weekend in the Italian daily Corriere della Sera, is likely to further fuel the debate over Pius' legacy and his now-stalled beatification campaign. Historians have long disagreed about Pius' life story. Supporters insist he used quiet diplomacy to save Jewish lives, while critics claim he remained silent as the Holocaust raged.
Corriere reproduces a letter from the German Jesuit priest to Pius' secretary dated December 14, 1942, which is included in a forthcoming book on the newly opened files of Pius' pontificate by Giovanni Coco, a researcher and archivist at the Vatican's Apostolic Archives .
Coco told Corriere that the letter was significant because it represented detailed correspondence about the Nazi extermination of Jews, including in ovens, from an informed church source in Germany who was part of the Catholic anti-Hitler resistance and on otherwise secret information could reach the Vatican.
The letter from the priest, Pastor Lothar Koenig, to Pius' secretary, a German Jesuit colleague named Pastor Robert Leiber, is dated December 14, 1942. The letter, written in German, addresses Leiber as "Dear Friend." and further reports that the Nazis killed up to 6,000 Jews and Poles every day from Rava Ruska, a city in pre-war Poland that is now in Ukraine, and transported them to the Belzec extermination camp.
According to the Belzec Memorial, which opened in 2004, a total of 500,000 Jews died in the camp. The memorial website reports that up to 3,500 Jews from Rava Ruska had been sent to Belzec as early as 1942 and that the city's Jewish ghetto was liquidated from December 7th to 11th. "Approximately 3,000 to 5,000 people were shot on the spot and 2,000 to 5,000 people were taken to Bełżec," the website says.
The date of Koenig's letter is significant because it suggests that correspondence from a trusted Jesuit colleague arrived in Pius's office in the days following the ghetto's clearance and after Pius had received several diplomatic notes and visits from various envoys from foreign governments beginning in August 1942 with reports that up to 1 million Jews had been killed in Poland so far.
Although it is not certain whether Pius saw the letter, Leiber was Pius' top adviser and had served the Pope when he was Vatican ambassador to Germany in the 1920s, indicating a close working relationship, particularly on matters related to the Pope with Germany.