The Maine commission that investigates mass shootings wants to subpoena the killer's military records
AUGUSTA, Maine (AP) — An independent commission investigating the mass shooting that killed 18 people in Maine last month requested a subpoena Monday to obtain the gunman's military service records.
Democratic Gov. Janet Mills and Attorney General Aaron Frey have tasked the commission with conducting a review of the events leading up to the Lewiston shootings and the response to them. Army reservist Robert Card, 40, killed 18 people at a bowling alley and restaurant on Oct. 25 before dying of a self-inflicted gunshot wound.
The commission held its first meeting Monday and members voted unanimously to request subpoena power from the Maine Legislature.
"We will be looking for military records, and those may not be accessible to us without subpoena power," said Toby Dilworth, a former assistant U.S. attorney for the District of Maine and commission member. "It's important that we have this subpoena power."
The commission is chaired by Daniel Wathen, former chief justice of the Maine Supreme Court. Other members include Debra Baeder, the state's former chief forensic psychologist, and Paula Silsby, a former U.S. attorney for the District of Maine.
The panel is expected to investigate possible missed opportunities to prevent the shootings. Card was well known to law enforcement and other military officials had raised concerns about his behavior, mental health and potential for violence before the shootings. Card issued two weeks in a psychiatric clinic in New York last summer after an altercation with other reserve members.
Mills and Frey immediately released a statement supporting the move to use the subpoena power. Mills, who created the commission via executive order, has called on the commission to track the facts of the case and keep them as transparent as possible to the public.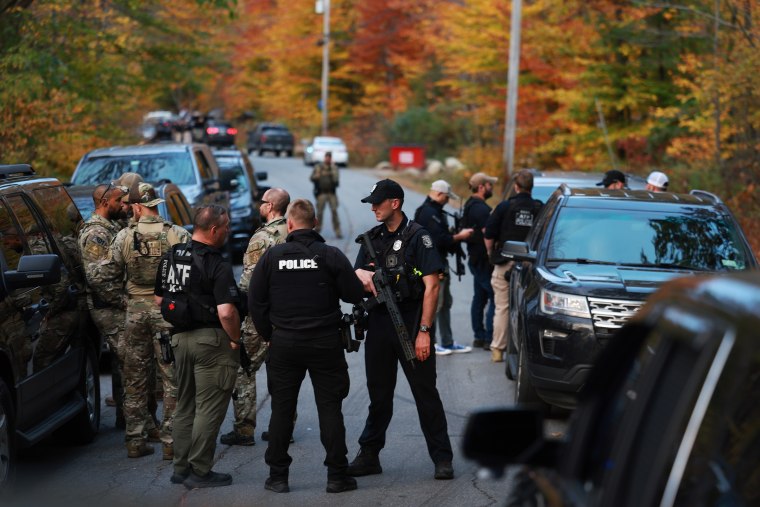 Mills and Frey said in their statement that they would "immediately begin consulting with the Independent Commission and legislative leadership to prepare legislation that would give the Commission subpoena power, with the goal of submitting these laws for consideration by the Legislature." to prepare for the start of the next session."
The commission will meet again on Dec. 14, Wathen said. He said his aim was for the Commission to submit a written report within six months, a timetable he described as "a very ambitious target but extremely desirable for obvious reasons".
The commission also accepted comments from the public on Monday. Rep. Suzanne Salisbury, a Democrat from Westbrook, called on the commission to work with law enforcement on the review.
"It is my hope that the voice of law enforcement as experts can be heard and used," Salisbury said.