The mayor of Alabama dies of an apparent suicide, just days after a website published images of him purporting to show him in drag
A small-town Alabama mayor died by apparent suicide just days after a conservative news site published images of him purportedly wearing women's clothing and makeup, officials said Sunday.
Smith's Station Mayor FL "Bubba" Copeland, who was also a pastor First Baptist Church of Phoenix City, fatally shot himself and was pronounced dead On Friday at 5:01 p.m. CT, Lee County Coroner Daniel Sexton said in a statement to NBC News.
An autopsy was scheduled for Monday.
"Thank you everyone for your prayers and expressions of sympathy and support," First Baptist Church said in a statement on Saturday. "First and foremost, we ask that you keep Pastor Bubba Copeland's family in your prayers today and in the days ahead."
Copeland's death came two days after the 1819 News published an article with photos of the mayor wearing women's clothing and makeup.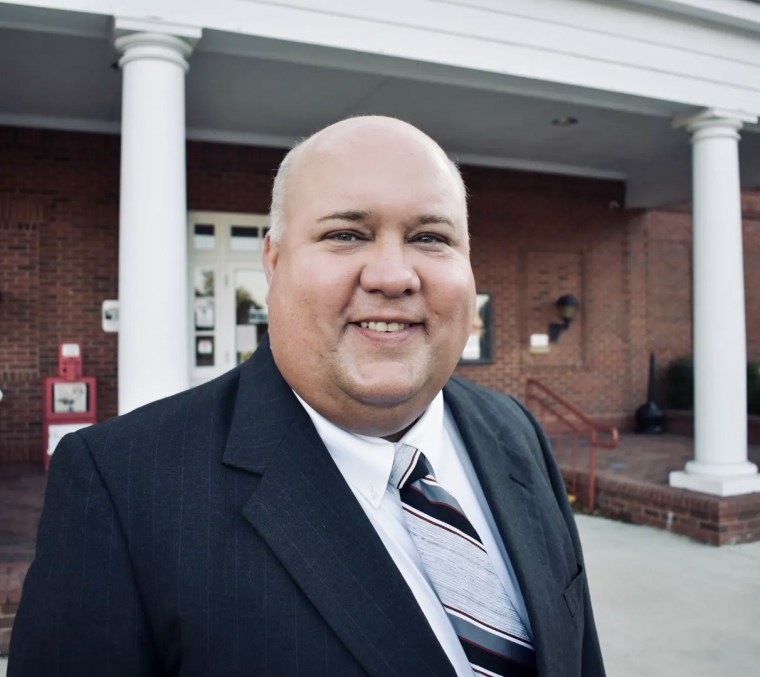 "It is sad and despicable the way he was treated by 1819 News," former U.S. Sen. Doug Jones, D-Ala., said in a statement Saturday. "We live in a mean, bitter world where the self-righteous tend to throw the biggest stones."
A representative for 1819 News could not immediately be reached for comment Sunday.
Copeland was best known for leading his city through a 2019 tornado that killed 23 people in eastern Alabama.
"I am so saddened by the passing of my friend Mayor Bubba Copeland," Jones said. "He was a good man and a great mayor who led the small town of Smith Station through the difficult times of a devastating tornado a few years ago."
Then-President Donald Trump visited damaged communities and Jones said Copeland played a critical role in communicating the region's needs to the White House.
"I toured the destruction with him, helped him with FEMA's recovery efforts and made sure he was able to make his case directly to President Trump," Jones said.
The town of Smith's Stationnear the Georgia border, has about 5,400 residents and is located about 80 miles east of Montgomery, Alabama's capital.
If you or someone you know is in crisis, call or text 988 to reach the Suicide and Crisis Lifeline or chat live on 988lifeline.org. You can also visit SpeakingOfSuicide.com/resources for additional support.