The Philadelphia Orchestra returns to China 50 years after its historic visit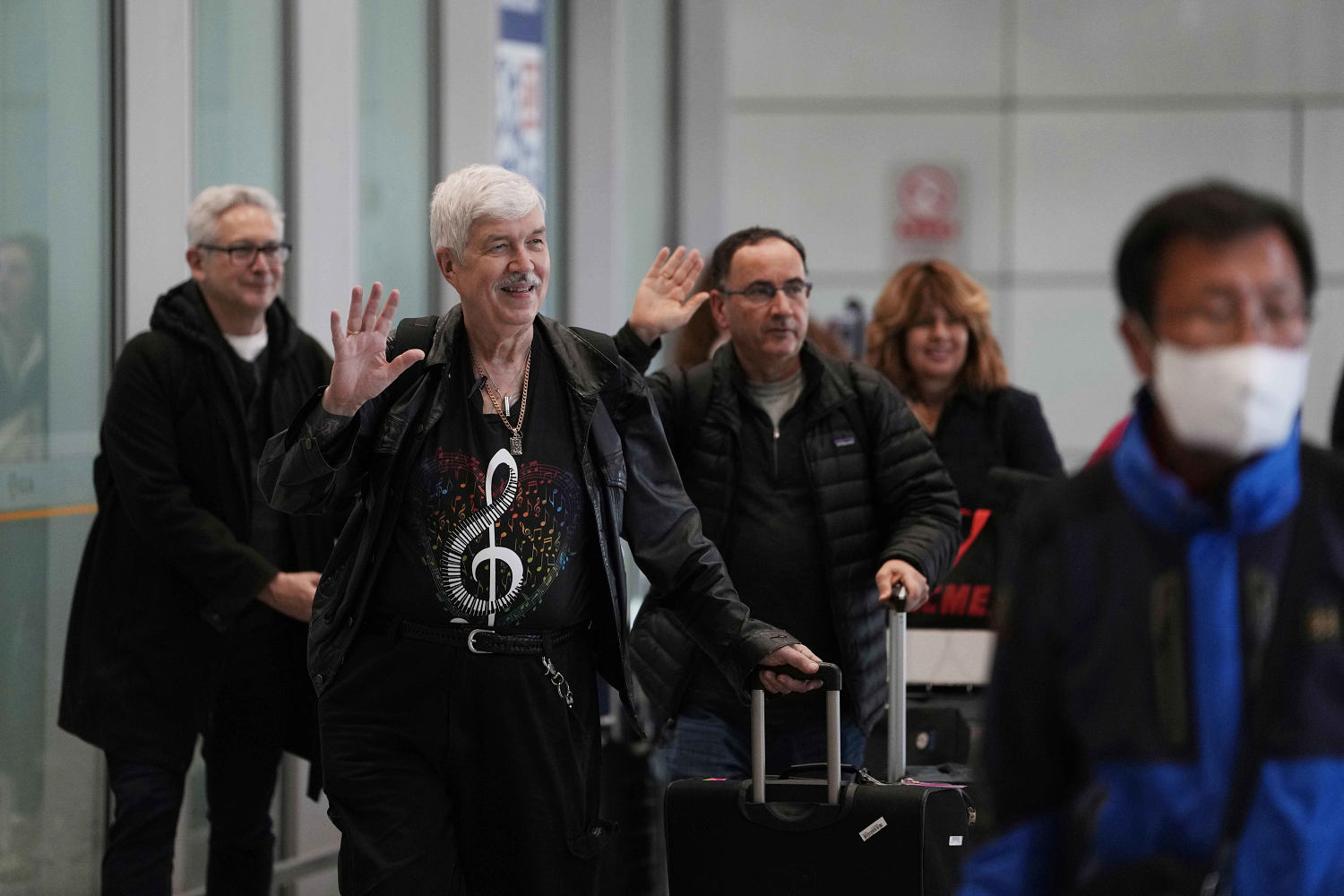 BEIJING – The Philadelphia Orchestra returned to Beijing on Tuesday for a tour marking the 50th anniversary of its historic performance in China. It is the latest sign of improving relations between the two countries ahead of a highly anticipated meeting between Presidents Joe Biden and Xi Jinping.
The orchestra first visited China in September 1973, marking a thaw in U.S.-China relations just as the two nations began to normalize their relations after Richard Nixon became the first U.S. president to visit mainland China visited.
Ahead of the tour, the orchestra announced that 14 of its members would travel to China, including 73-year-old Davyd Booth, a violinist who was on the orchestra's first tour to the country half a century ago.
"This ongoing, 50-year connection with China is really very deep and wonderful," Booth said upon his arrival at Beijing Capital International Airport.
The ensemble will perform with the China National Symphony Orchestra at the National Center for the Performing Arts starting Friday. The musicians will also travel to the cities of Tianjin, Suzhou and Shanghai, holding master classes and performing chamber music in schools and cultural venues.
The company's visit coincides with American Ballet Theater's China tour, which began last week in Shanghai. The cultural exchange follows a series of high-level visits from the United States, including Secretary of State Antony Blinken, Treasury Secretary Janet Yellen and Commerce Secretary Gina Raimondo.
The U.S. and China have slowly restored contacts that were largely broken over the past four years due to both the coronavirus pandemic, which restricted travel, and growing hostility between the world's two largest economies.
In recent weeks, Washington and Beijing have made overtures to each other as they prepare for a meeting between Biden and Xi at the Asia-Pacific Economic Cooperation summit in San Francisco next week.
The Philadelphia Orchestra had visited China twelve times so far, most recently in May 2019, before the pandemic.