The Super Mario Bros. movie is for kids and nerds: this is absolutely the right choice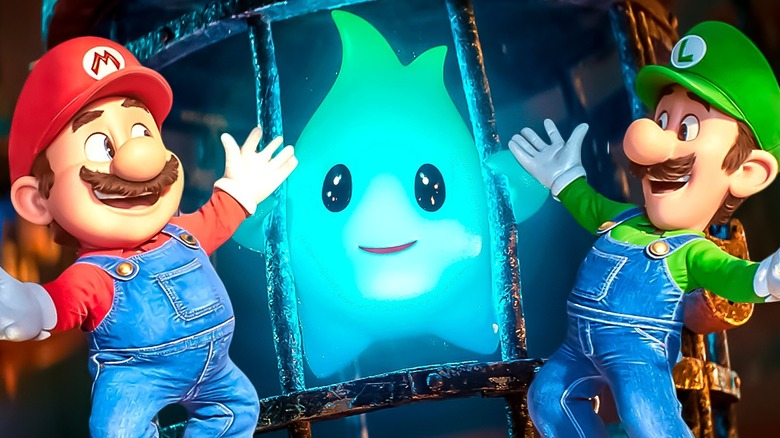 This article contains minor spoilers for "The Super Mario Bros. Movie".I've been playing Nintendo games for decades. Of course they weren't the only ones I liked. I've spent more hours playing darker games like Ghosts of Tsushima, Assassin's Creed: Odyssey, and Valhalla than I'd like to. They're a blast, and they let me indulge my geek side. However, these aren't games I play to forget the world for a while. They are very rooted In the world, full of complex emotions and situations, moral questions about the choices you make, and full of much dismemberment and brutal death.
When I play a Nintendo game, especially one based around Mario, Donkey Kong, or any of the Mushroom Kingdom denizens, I don't play it to delve deep into a bygone world or assassinate a whole bunch of enemy fighters. I play it to relax. I play to remember the joy I had as a kid shooting Mario through pipes, dodging piranha plants, and jumping on crates that might contain a power-up.
There have been some reviews of The Super Mario Bros. Movie saying it's too easy. I've seen complaints that there weren't any big twists or reveals, or that they didn't spend time with every character in the franchise. One big thing I've heard is that it's definitely a kid's movie and the people who actually played the games are my age now. Friends, the fact that it's not aimed at me as an adult who's played Nintendo my whole life is what I love about it. I don't want a film for the jaded or complex adult mind. We've had enough of that. For The Super Mario Bros. Movie, I just wanted to have fun.
A film that requires no homework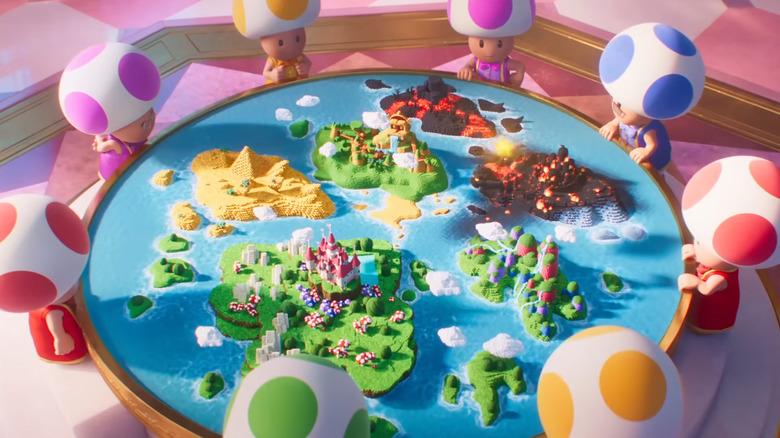 There's a place in the world for animated children's movies that are full of adult jokes to make the parents after 40 have seen every single thing in the franchise that came before. Yes, of course I'm talking about superhero films, Star Wars projects and projects of that nature. I love them with all my heart, but they have become the dominant form of entertainment. They tire me out a bit as I try to keep up, waking up hours earlier to research everything I can before watching so I don't miss anything, and leaving the subtitles on so I get the characters' names right get. Shocking, I know, but it's okay to have a movie like The Super Mario Bros. Movie that I can just do regard. You know how we did it when we were kids?
The film has a simple story. It's a guy and his brother who are transported from their place of residence to a brand new world. Mario (Chris Pratt) must save his brother Luigi (Charlie Day) from Bowser (Jack Black) with the help of Princess Peach (Anya Taylor-Joy), Donkey Kong (Seth Rogen) and Toad (Keegan-Michael Key). Easter eggs are everywhere, but you don't have to recognize a single one to enjoy this story.
These are simple signs. Toad(s) loves his brave princess and is cheerful and helpful. Bowser is pretty bad. Mario and Luigi take care of each other. The message is that anyone can be a hero. The games were never meant to be a complicated take on society. They're just supposed to be fun.
Think back to what it was like to play games as a kid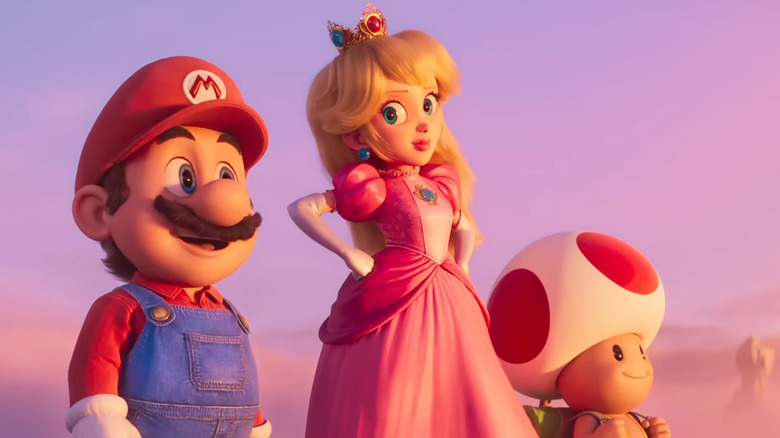 It's funny to me that people say they want the same things The Movie are the complaints they all seem to have about superhero movies; "You are too complex." "They're trying to give a line to every character that's ever been written." So, The Plot doesn't need a master's degree to figure it out. They may have shown us Yoshi and many of the franchise characters, but they haven't worked to ensure that every single creature is part of the storyline. No one laced Diddy Kong in for more than a single set of dialogue, and I expected him to show up a lot with funny lines.
You know, it's okay to just sit back, relax, and watch a fun story unfold without Wikipedia being open. I'm definitely not a kid, but it reminded me of what it was like to be one. It's an adventure story where the good guys win, the bad guys are idiots and a cute dude grins at you from under a mushroom hat.
Ultimately, this is a film for children. If adults can do it too (and I qualify), that's great! If you really want to see a complex love triangle involving Peach, Mario and Luigi, underhanded dealings by the Kongs, a revelation that Yoshi is really… I don't know, stacked Lumas or something all the time, there's always fanfiction. Just let this film be what it is; a simple tale of an unlikely hero and his new friends as they embark on an adventure and save the day.
Dear nerds, I love you guys, but just let the kids have it. It might help you to remember what it was like to be a kid yourself.
Read this next: The Best Animated Film of Each Decade
The post The Super Mario Bros. Movie is For Kids and Back off, Nerds: That's Totally the Right Choice appeared first on /Film.