The suspect in the kidnapping of a state park girl was found based on fingerprints on the ransom note, the governor says
The 9-year-old girl who authorities suspected was abducted from a park in upstate New York on Saturday was found alive, state police said Monday evening.
"Charlotte Sena has been located and is in good health," state police said in a statement. A suspect is in custody, state police said.
At a news conference, New York Gov. Kathy Hochul said someone dropped off a ransom note at the girl's parents' home and a fingerprint found on it led to a nearby apartment building where the suspect was found.
"He literally drove to the family mailbox at 4:20 a.m." to drop off the message, the governor said.
The suspect was arrested Monday evening with the help of two SWAT teams in a "dynamic entry" into his living space, a trailer, at a location where his mother also lives, she said.
The girl was eventually found hiding safely in a closet in the trailer, Hochul said. "She knew she was in safe hands," Hochul said.
The suspect was identified as Craig Nelson Ross Jr., 37. A state police trooper said he suffered minor injuries while allegedly resisting arrest.
On Monday evening, investigators learned of a person who was "in the area" of Moreau Lake State Park around the time Charlotte went missing, state police said. According to state police, several apartments were searched where the person was confirmed to be staying.
According to state police, Charlotte was found safe and in good health at 6:32 p.m. and the suspect was arrested.
"This investigation is the culmination of multi-agency collaboration with the common goal of bringing this child home to his loving family," state police said.
The investigation is ongoing, state police said. Officials plan to hold a news conference on Tuesday, they said.
NBC News correspondent Kristen Dahlgren posted a video on social media showing the girl's family clapping and cheering Monday night when it was announced that Charlotte was safe. Several people in the video expressed their gratitude.
New York Governor Kathy Hochul praised investigators on social media for a quick resolution.
"After a 48-hour search, Charlotte Sena was found. We are extremely grateful to @nyspolice, the @NYStateParks Police Department and all of our partners who have worked tirelessly to find Charlotte and ensure she can return home safely to her family," Hochul wrote on X, formerly known as Twitter .
Charlotte was riding her bike alone at a state park in Saratoga County on Saturday evening when she disappeared.
Shortly before, she had been camping with her family when she was last seen around 6:15 p.m., state police said.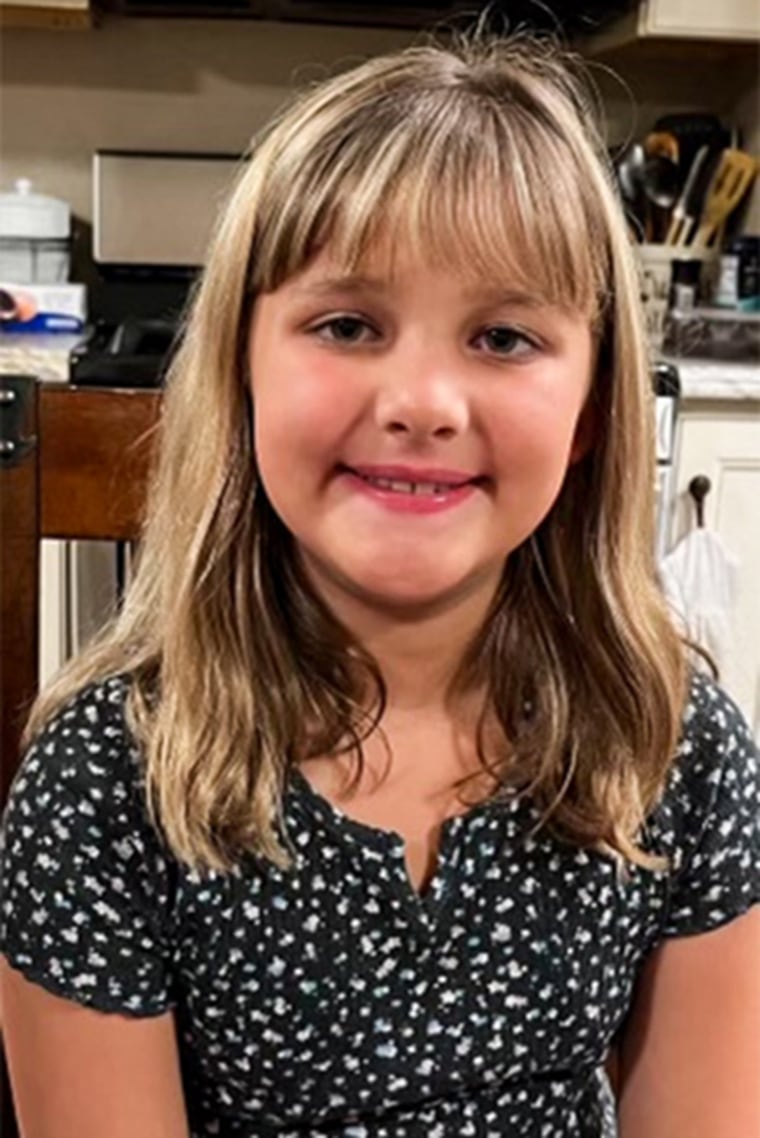 She drove around a park with family friends and then completed a lap alone, authorities said. Her bike was found on the loop.
State police activated one Amber Alert on Sunday "due to a child abduction" that occurred Saturday around 6:45 p.m.
The circumstances surrounding the girl's disappearance led police to believe she was in "imminent danger of serious injury and/or death," the statement said Amber Alert.
The state police announced this previously Monday that approximately 400 certified search and rescue personnel searched over 46 air miles for the girl.
The FBI and the U.S. Marshals Service helped, state police said.
The investigation has been classified as a missing child case, state police said.
Jene Sena, Charlotte's aunt, told NBC News on Monday that her niece disappeared within minutes.
"She almost vanished into thin air. "I mean, minutes, minutes passed between the time she was last seen and the time she was gone," Sena said.
The state park from which Charlotte disappeared is about 50 miles north of Albany.