The White House completes $50 million renovation of the Situation Room
WASHINGTON — The White House Situation Room, the nerve center for a president's most sensitive national security meetings, has a new look and features after a year-long renovation.
Despite its name, the Situation Room is not a single room, but rather a sprawling, 5,500-square-foot complex with numerous meeting spaces, all gutted and renovated at a cost of $50 million. A smaller room where former President Barack Obama and senior officials oversaw the raid that killed Osama bin Laden in 2011 has been preserved in its entirety and sent to the Obama Library.
Marc Gustafson, the head of the Situation Room at the White House, told reporters during a tour of the facility on Thursday that the renovation was necessary because of "severe wear and tear" over the past 16 years, since the last major facelift in 2007.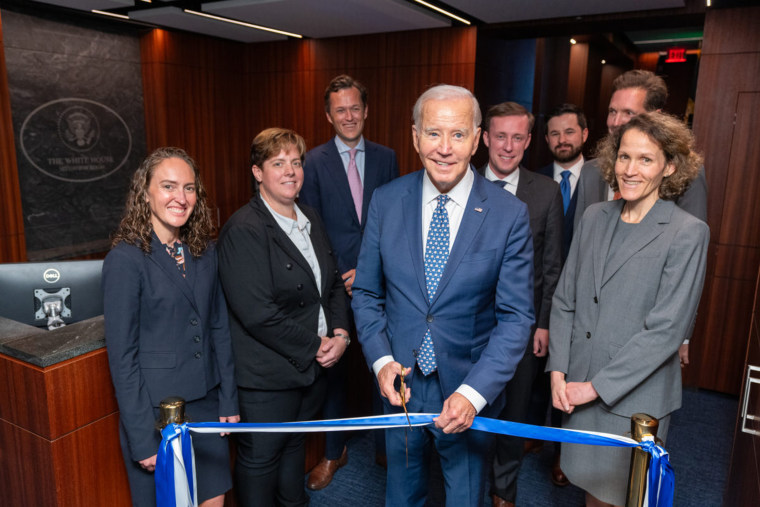 President Joe Biden saw the finished project this week and "loved it," Gustafson said, adding that Biden had already had an intelligence briefing there. The situation room should be fully operational for talks with heads of state in the coming days, Gustafson said.
National security officials said they used other rooms in the West Wing and the Eisenhower Executive Office Building for calls with foreign leaders and other communications while the situation room was under construction.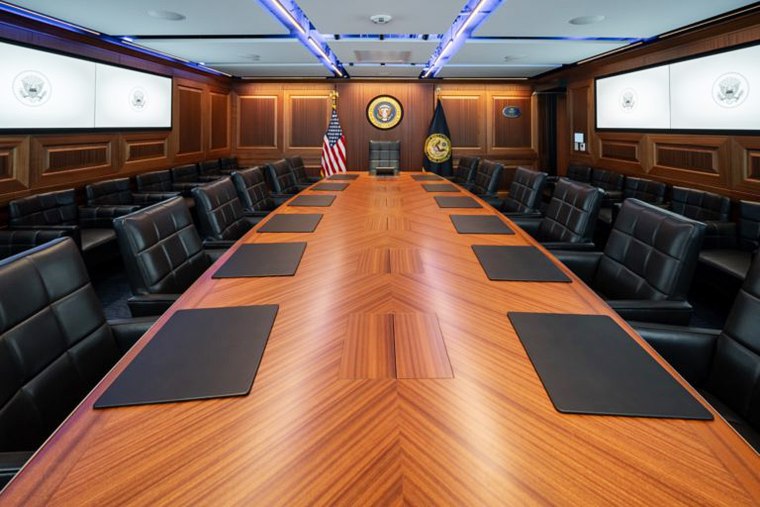 The main room – known as the JFK Conference Room because the secure communications room was built during the Kennedy administration after the Bay of Pigs Invasion in 1961 – consists of a huge wooden table with 12 chairs on two sides and a president, vice president or national at the head Security consultant. It also features screen panels for projections on a wall.
The conference room used to monitor the Bin Laden raid was converted into two smaller breakout rooms. Both are about the size of a walk-in closet.
All contractors working on the project were required to obtain various security clearances because they were dealing with highly sensitive information, officials said.