This is the hope of a 'human revolution' in 2022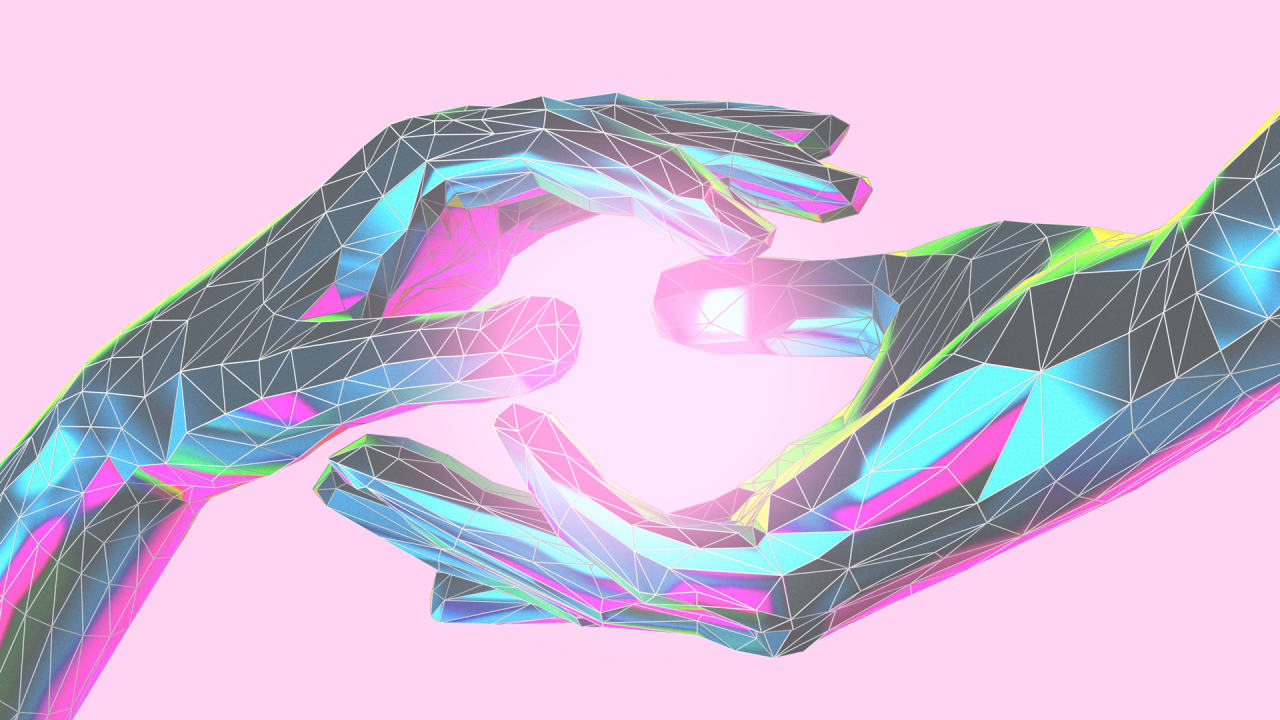 By Fedah M. Dahdul 4 minutes Read
Every generation thinks they are going through the most challenging times the world has ever known. In 2021, it's hard not to think the same of ourselves. A deadly virus mercilessly searches for new ways to kill us, the alarming rise of political dictatorship, the opening notes of a long feared climate disaster, the struggling economy, social unrest — all of which leave us feeling sorry for the events and forces that are swirling beyond our control. Meanwhile, technology advances; The companies that capture and leverage our data are getting bigger and stronger, and artificial intelligence is evolving so quickly that we don't know why our algorithms know what we don't. know. Who among us can confidently predict that our jobs will not be redundant by technology in 10 years? Who feels secure about the future of privacy and individualism?
Arguably, one of the most influential books on all of this remains a New York Times bestseller by Yuval Noah Harari, 21 lessons for 21st Century. In his collection of essays. He believes that humanity is standing at a fork in the road. With the rapid development of information technology and biotechnology, our world is ready to change forever, and now is the time for us to pause and clarify what kind of future, he said. that we choose to create. "Philosophers are very patient people," Harari writes, "but engineers are far fewer, and investors are the least patient… Unless you happily entrust your life with the future. live for quarterly revenue reports, you need to have an idea of ​​all life. "
What world do we want to live in?
However, I see mountains of reassuring evidence that we will not passively let events take us away. To be sure, technology will continue at breakneck speed — talk to anyone who's spent years in financial services, and they'll tell you how their world is turning upside down. how — the same, with all the benefits it brings. I also don't expect to stop while we are all doing our best and participating in a symposium on the future of humanity. However, I still see the answer to Harari's question—What world do we want to live in?– coming out of furniture.
My company, 74 & West, provides customer information to companies in traditional financial services, in the fintech sector, and in the nonprofit space. That gives us a unique view of events. We also produce a podcast in which we engage thought leaders on the issues of the day. In short, we ask a lot of questions, but mostly we just listen. And there are two main themes, two themes, that we see cut over and over again. You can think of them as two types of running changes. The first is technology – the shift in focus from traditional finance to fintech, the rise of AI, automation, big data, crypto, blockchain, the future of work.
The second subject of change is people. To be more precise, it is an affirmation of our humanity. Start paying attention to it and you'll start seeing it everywhere. A banker founded a fintech company to promote financial inclusion for immigrants; another company set up a VC firm to improve sustainability in the apparel industry; The third part opens a business designed to reinvigorate humanity into corporate relationships. Elsewhere in the economy, employees take a cue from Melville's Bartleby the Scrivener that, "I don't want to" when it comes to soul-crushing labor. Office workers tell their bosses that they enjoy working from home, being close to their families and pets, thank you for the same. Politicians make serious discussions about a general basic income. Investing in ESG (environment, society and governance) evolved from a niche buzzword to the most important topic in the space. Marketing, negating its old reputation as mercenaries and wildlife, has the guise of "socially responsible". The Business Roundtable drops its mission language about maximizing shareholder value. What is happening is nothing revolutionary. Until now, only with faint shame, after hours, did we dare say such things.
Our response to uncertainty
These two topics, although largely contradictory, are not unrelated. One is clearly driving the other: The human thread is an answer to the uncertainty about where we're headed. Generally, we know we're at a crossroads, generally we know it's now or never, and generally speaking, we're asserting our worth and showing — not saying — we demand world for yourself and the next generations.
And here's the good news: From where I'm sitting, this human revolution is still in its early stages. Like all broad movements, it will saturate every aspect of our society, especially once it gains critical mass, which it has not yet done. In the coming months, expect to see and hear more evidence of people across the economy taking actions that say, "Yes, things are always done a certain way, but they don't always work out." need to do it that way too, and now is our chance to change it."
Uncertainty will not be unfamiliar next year. But mark my words: 2022 will be the Year of Man.
---
Fedah M. Dahdul, PhD, is an organizational psychologist and managing partner at 74 & West, a boutique client intelligence firm serving financial services, fintech, and nonprofits.
---
https://www.fastcompany.com/90707847/heres-hoping-for-a-humanity-revolution-in-2022?partner=feedburner&utm_source=feedburner&utm_medium=feed&utm_campaign=feedburner+fastcompany&utm_content=feedburner This is the hope of a 'human revolution' in 2022