Ticketless Taylor Swift fans will gather outside the stadiums for a different kind of Eras Tour experience
Worrell, who hasn't been able to get tickets for any shows, described the setting at the park as "magical." She's a more recent fan of Swift, but the connection she feels with others has made her feel like they're all "one in the same."
"I'm like a little baby in Taylor Nation, but especially on this tour, it's so cheesy, but like the girl community is just thriving," Worrell said.
For Taylgater, it doesn't matter if they have tickets to a show or not, because even those who've seen Swift on stage want to be part of the outside crowd.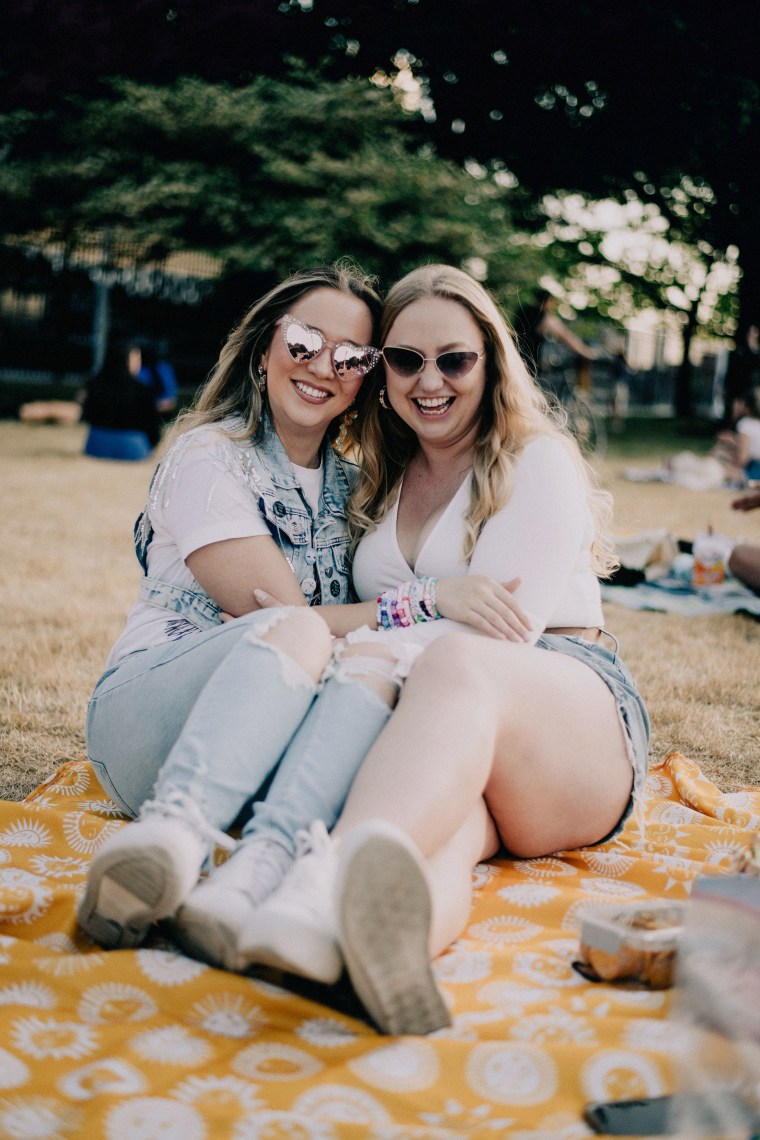 Funk, who got a ticket to Swift's Arizona premiere along with other friends, said it doesn't matter what seat you have. The same fans who are in the stadium and create the kind of show worth seeing are also what make Taylgating crowds, she explained.
"Taylor said at the opening show that her songs are essentially like an autopsy of everything that's ever happened in her life," Funk said. "And the fact that she's always been so open about it is why everyone's out here. That's because everyone can feel some kind of connection to their experience."