Trailer for the release of "In Stars and Time".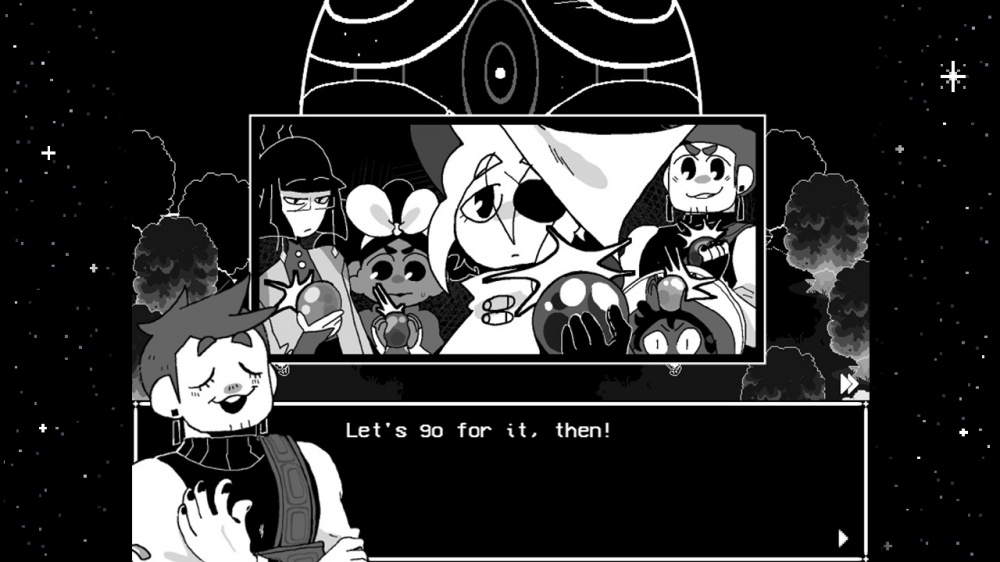 A final launch trailer is here In stars and time, which celebrates the new Switch launch. Fans can take another look at the time loop RPG adventure experience.
Stars and Time tells the story of Siffrin and her adventurer friends – a found family held together by fate to end the tyrannical rule of an evil king. But with victory just within reach for the party, tragedy strikes, the clock is reset and they have to do it all again.
Since Siffrin is the only one who notices this loop, any new beginning loses its cheerful veneer, but he presses on in the hope that he can end this temporal tragedy once and for all.
In Stars and Time is a time loop RPG adventure. With each loop, Siffrin gains a new perspective on the world around her, giving her new solutions to puzzles and allowing her to make better decisions in conversation. Equip Memories as armor, pray to the God of Change to improve your team's abilities each round, and challenge deadly enemies to rock, paper, and scissors as Siffrin searches for the truth.
Key Features
– Save the world through the power of rock, paper and scissors in strategic turn-based RPG combat encounters.
– Ignore the boundaries of time and space to correct your past mistakes by repeating the same two days over and over again.
– Equip your friends' memories to make your party stronger in battle.
– Watch the fate of this world unfold as you escape the twists and turns of this endless loop.
– Eat samossas with your friends!
– Let a cheeky ethereal creature pester you with infinite starlight.
– Pray to a god for good luck in your travels. You will need it.
Watch the launch trailer for "In Stars and Time" below.
In Stars and Time is currently live on the Switch eShop.