Tyson is recalling nearly 30,000 pounds of its dinosaur nuggets
Tyson Foods is recalling nearly 30,000 pounds of one of its products – dinosaur-shaped chicken nuggets – after some consumers reported finding small pieces of metal, the Agriculture Department's Food Safety and Inspection Service announced Saturday.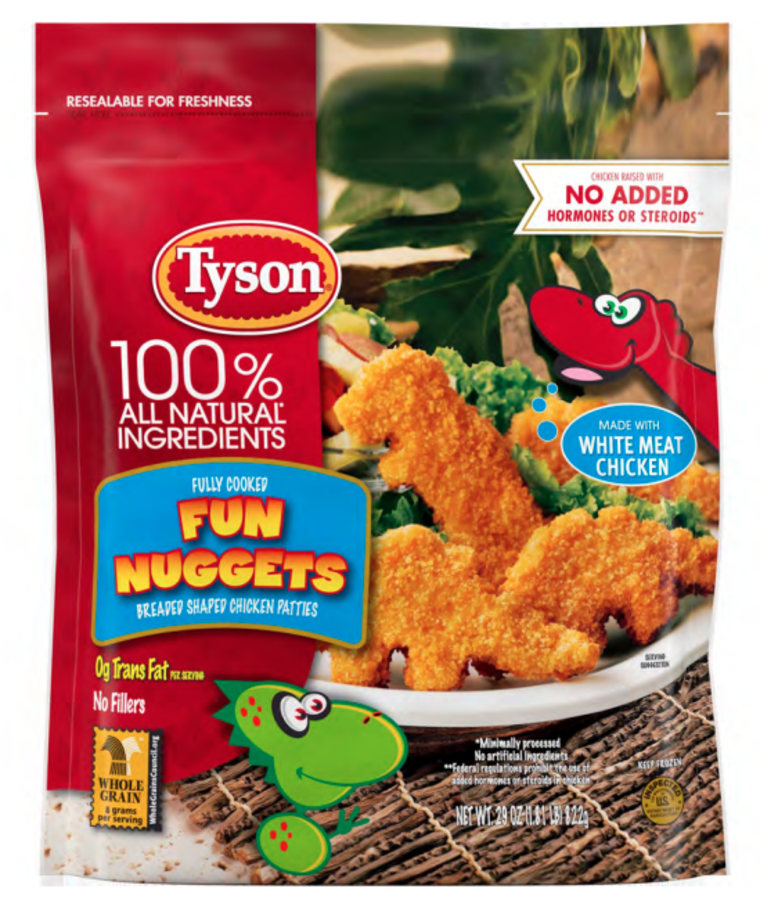 The recall specifically affects the 29-ounce plastic bags of the product, which is officially called "Fully Cooked Fun Nuggets Breaded Shaped Chicken Patties," according to a press release from FSIS.
According to the press release, approximately 29,819 pounds of the Fun Nuggets are affected.
The contaminated nuggets were manufactured on Sept. 5 and shipped across the U.S. to retailers in Alabama, California, Illinois, Kentucky, Michigan, Ohio, Tennessee, Virginia and Wisconsin, according to the news release.
There was a "minor mouth injury," FSIS said, but there were no other reports of injury or illness as a result of consuming the nuggets.
FSIS urges anyone who may have a bag of Fun Nuggets in the freezer to throw it away and avoid consumption. The bags containing the nuggets can also be returned to the point of purchase, according to FSIS.