Under Night In-Birth II Sys:Celes reveals Kaguya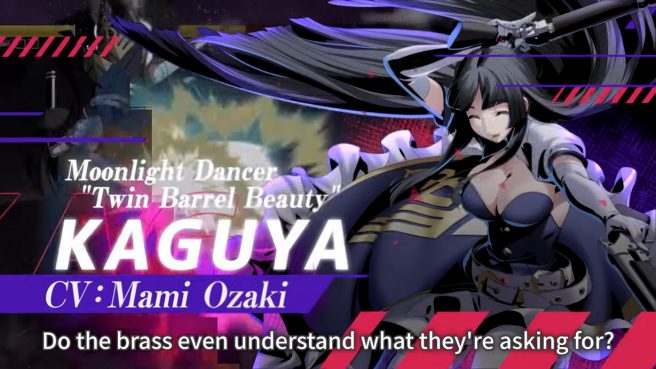 Kaguya will appear in Under Night In-Birth II Sys:Celes Arc System Works and French-Bread have just announced one of the game's playable characters.
Kaguya, the "Twin Barrel Beauty," is voiced by Mami Ozaki. She is the executor of the Light Circle and a member of Orie Ballardiae's execution team.
Here is some information about the game:
After 10 years of operation, the seventh title in the series is the first to carry a number! A new story of the night is presented with completely redesigned images. Even more playable characters will be added!

The first part of the series, which includes rollback netcode, prepares you for exciting online matches. New moves and new combat systems have been added to evolve combat. Experience exciting battles with ultra-high-resolution pixel graphics.

The story of the Hollow Night is about to reach its climax…!
Check out the new trailer for Under Night In-Birth II Sys:Celes Kaguya below.
Kaguya trailer
Under Night In-Birth II Sys:Celes will be released for Switch in 2024.
Related