Unvaccinated mother died of COVID-19 the day after Christmas after giving birth to her first son
An unvaccinated woman died of COVID-19 shortly after Christmas, just two months after giving birth to her first child.
Natalie Forshaw from Burnage, a suburb of Manchester, north-west England, died on December 26 at the age of 30, the Manchester Evening News (MEN) reports.
Forshaw tested positive for the disease while pregnant with her son Caleb, who was delivered by emergency cesarean section on November 3. She decided not to get vaccinated because she was pregnant, MEN reported.
But the new mother was forced to stay in the hospital as her condition worsened. She eventually ended up in the ICU at the Royal Manchester Infirmary but doctors were unable to save her.
The woman's mother, Bernie Wilton, told MAN that Forshaw was at home when she started feeling sick.
"Because she was pregnant, we took her to the doctor and her oxygen levels were very low. She had severe pain in her chest," Wilton said.
"She went to the hospital and the baby was born but Natalie was moved to the intensive care unit. She wasn't able to see Caleb for a week."
Shortly after the baby was born, doctors placed Forshaw in a drug-induced coma as part of her treatment. Then in mid-November, paramedics discovered a blood clot inside her heart.
Later in the month, the blood clot broke off and moved her lungs, leaving her in a critical condition. In early December, doctors told the family there was nothing more they could do for Forshaw.
Despite some signs of improvement, on December 20 the 30-year-old woman's heart failed and she died less than a week later.
On December 27, Wilton posted on Facebook: "Today, my heart broke into many pieces. I don't think it will ever mend again."
"I will miss your wonderful things…the fact that you text me 8,400,000 times a day even just to say love you…
"But he left us with a very special piece of him, my grandson Caleb and I swear with the help of everyone who knows him we will make sure he knows every detail. about her life and I will never let him forget you.
"I know you'll be watching us to make sure we do it right somehow and I know you'll tell me some way if we don't… you fought so hard, con my daughter…you rest in peace my daughter knows you will light up the sky…my life will never be the same."
According to the US Centers for Disease Control and Prevention (CDC), pregnant women and those who have just given birth are more likely to have severe illness with COVID-19 compared with those who are not pregnant – although the overall risk remains low.
This is because pregnancy causes changes in the body that can reduce an individual's ability to fight off respiratory infections.
The CDC says vaccination can protect you from serious COVID-19 illness and is recommended for all people 12 years of age and older, including "people who are pregnant, breastfeeding, trying to pregnant or may become pregnant in the future."
The available evidence indicates that the benefits of COVID-19 vaccination outweigh any potential or known risks of Vaccinations during pregnancy, According to CDC.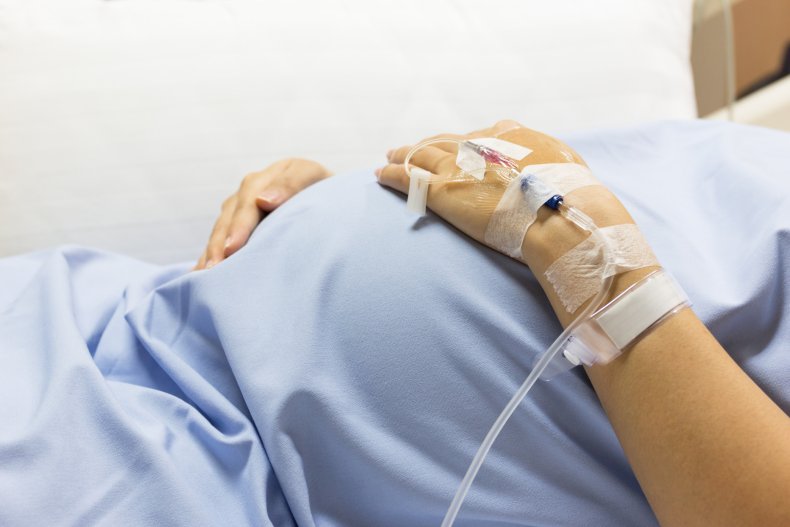 https://www.newsweek.com/unvaccinated-mother-dies-covid-day-christmas-birth-son-1663917 Unvaccinated mother died of COVID-19 the day after Christmas after giving birth to her first son