Where to Visit the Sevens Forward Camps in Fortnite?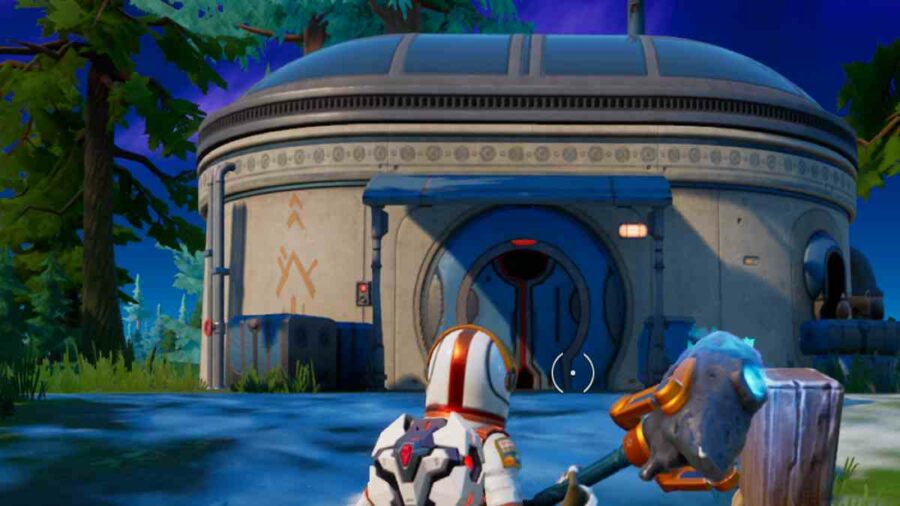 Screenshot of Pro Game Guides
The Resistance quests in Fortnite Chapter 3 Season 2 require you to complete the objective of fighting The Order and retaking Zero Point. One of the first week's challenges asks you to set up an uplink near a Seven Forward camp. After setting up the uplink, you will receive the quest to visit The Seven Forward Camps.
Located at the edge of the map, the Seven Forward Camps are in the areas highlighted by blue lines on the map. The quest name is a bit confusing, but you only have to visit three camps.
Related: List of Fortnite Skins – All Characters and Outfits!
The Forward Camps are small beige buildings with rounded walls and strange markings on the outside. Most camps also have rifts around the edges of the area, allowing you to quickly teleport and glide closer to the next one.
After setting up an uplink before you get the Visit Forward Camps quest, you'll already be close to one and only have two more to visit. It's a good idea to visit the ones on the west side of the map as they're pretty close together.
For more Fortnite guides, check out the Pro Game Guides at All Mythic Weapon Locations in Fortnite Chapter 3 Season 2.
https://progameguides.com/fortnite/where-to-visit-the-sevens-forward-camps-in-fortnite/ Where to Visit the Sevens Forward Camps in Fortnite?