Which cars are being targeted the most, why thefts are declining and more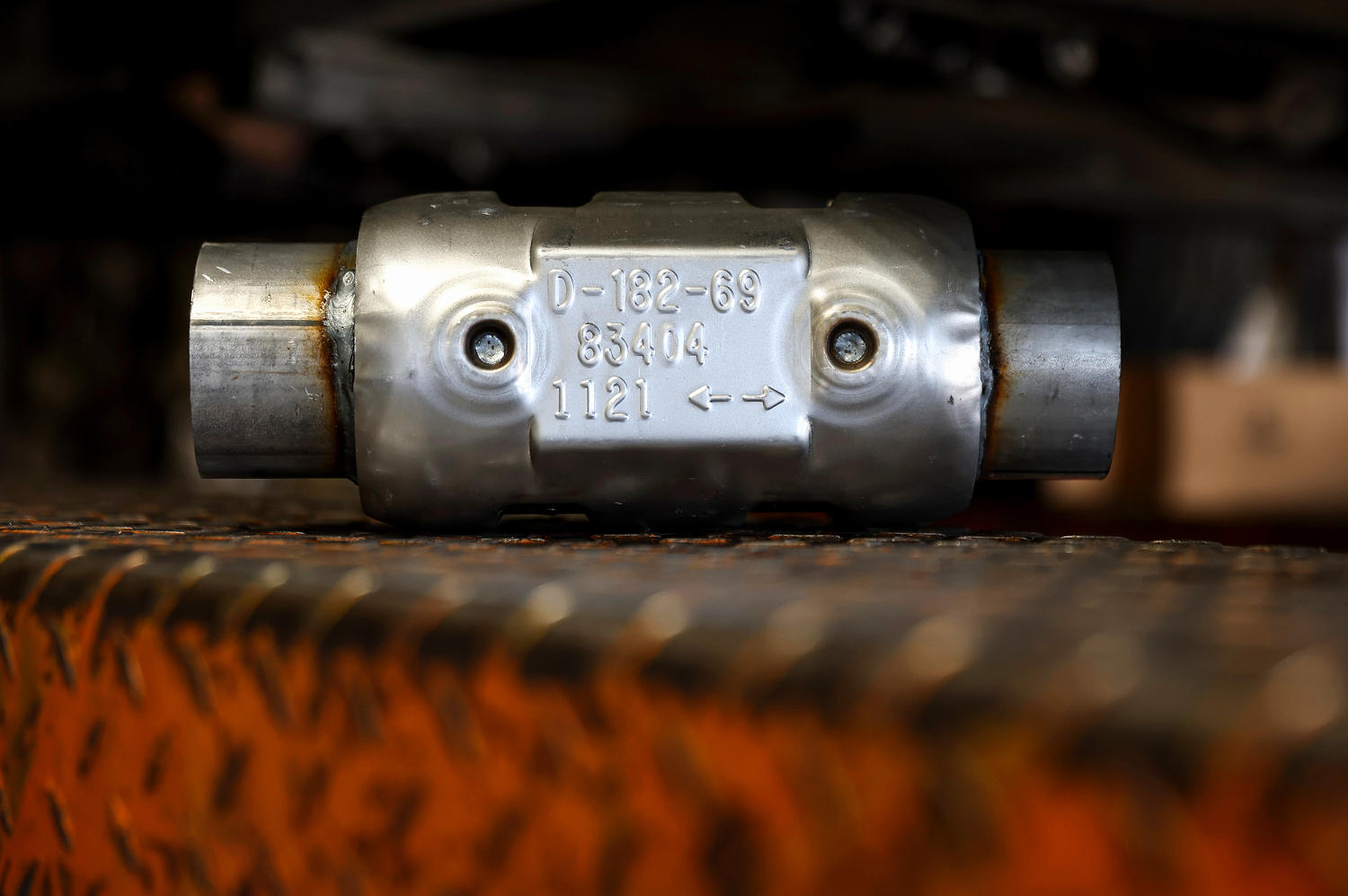 Catalytic converter thefts increased so much during the pandemic that Congress wanted to intervene. New data now suggests that the tidal wave of thefts is easing.
Claims data from the National Insurance Crime Bureau shows the average number of catalytic converters stolen each month fell significantly in the first nine months of this year from its peak in 2022.
Basic economics may be a factor.
Catalytic converters, an environmentally friendly part installed under every car, are made of several metals – platinum, palladium and rhodium – which have skyrocketed in value from 2020 to 2022. The price of rhodium, for example, has risen from about $3,000 an ounce in 2019 to nearly $26,000 two years later.
Rep. Jim Baird, R-Ind., noted that metal prices are the "real driver" of the thefts, saying, "If the price of these metals goes up, [thieves] are more interested in them."
But the converter theft business came under pressure from both sides in 2023. Prices of the precious metals have collapsed, with the price of rhodium falling to a sixth of its 2021 peak. At the same time, increasing scrutiny from law enforcement and new laws imposing harsher penalties have increased the disadvantages for those engaged in the trade in stolen converters.
In Bucks County, Pennsylvania, north of Philadelphia, investigators busted an $8.2 million catalytic converter theft ring in June. The impact on thefts in the area is immediate, said Bucks County District Attorney Matt Weintraub.
"Since we dismantled [the ring]I have been told that catalytic converter thefts are down 50%," Weintraub said. "And that just means bringing down this one organization."
At the federal level, the Justice Department announced in November 2022 the raid on a $545 million national catalyst crime ring. The raid involved FBI, IRS and Homeland Security agents operating in 10 states from California to Oklahoma to New Jersey.
"We essentially created a template that shows what's possible," Weintraub said. "If you have the will and cooperation of law enforcement at the local, state and federal levels, you can put these people out of business."
This year alone, 21 states have enacted anti-theft laws. according to NICB19 other states introduced similar laws. And Baird introduced a federal law in January that would require converters to be stamped with the ID number from which they came and to codify thefts as a felony.
State and local governments have passed numerous laws since 2020. But until metal prices fell, the effectiveness of these laws was mixed. Texas has passed a law requiring catalytic converter sellers to provide a fingerprint and proof of purchase for the part. Despite the law, converter thefts in Texas reached new heights in 2022, NICB data showed. Reporting from NBC's Dallas-Fort Worth affiliate attributes this to thieves getting around laws by stealing in Texas but selling in other states with weaker laws.
It is the voices at the top of the "criminal food chain" that are triggering waves of catalytic converter thefts, Weintraub said. "These trends don't happen by chance – they're just economic factors: supply and demand."