Why 'E3 2022' Live Event Canceled and Going Online?
E3 won't take place as an in-person event this year, and the prospect of even having a virtual rollout is currently being questioned by some media outlets.
The coronavirus pandemic has taken a toll on industry events (including Gamescom), due to the social distancing obligations and restrictions that have been enforced on the capacity of the venue. Meanwhile, various publishers — such as Sony and Nintendo — have argued that they no longer need to go through organizers like the Entertainment Software Association (ESA) to reach consumers, because they maybe host their own independent live streams on Youtube.
For these reasons, in the first year of the pandemic, E3 has been completely canceled and there is no replacement for its physical exhibit. Then in 2021, an abridged version of the conference held digitally, without the presence of EA or PlayStation, which makes it feel significantly smaller.
Why was E3 2022 canceled?
While it was initially hoped that the live event would return in 2022, due to the vaccine rollout, this is no longer happening. According to an ESA statement shared with IGN, the spread of the Omicron variant has disrupted all plans for this year's E3.
The statement read: "Due to the ongoing health risks surrounding COVID-19 and its potential impact on the safety of exhibitors and attendees, E3 will not be held in person this year. 2022 […] We're still incredibly excited about the future of E3 and look forward to announcing more details soon. "
Will E3 2022 be a virtual event?
IGN then reported that, in its follow-up letter, ESA was unable to confirm whether a date had been officially set for a virtual E3 2022 rollout. This is rather unusual, as event plans would normally be well underway by this time and journalists may have heard something by now.
VentureBeat also pointed out that companies often take several months to pull their booths together for E3, implicitly implying that there isn't much time left to organize a digital event from scratch. After all, this is why the conference had to be canceled entirely in 2020, as it was too late for ESA to pivot to a virtual alternative.
There is now speculation on social media that there may not be a digital event this year, with several industry experts (including Bloombergby Jason Schreier) claims that E3 is indeed "dead".
These sentiments were also echoed on Twitter by the likes of Tom Warren of The Verge and Daniel Camilo of Gaming Industry Biz.
Others have pointed out that with Nintendo, Sony, and EA deciding to skip the 2021 conference, it looks like E3 is in danger of becoming obsolete.
Newsweek reached out to ESA to ask if they could provide any specifics on the existence of a digital E3 conference taking place this year. At the time of publication, there was no response.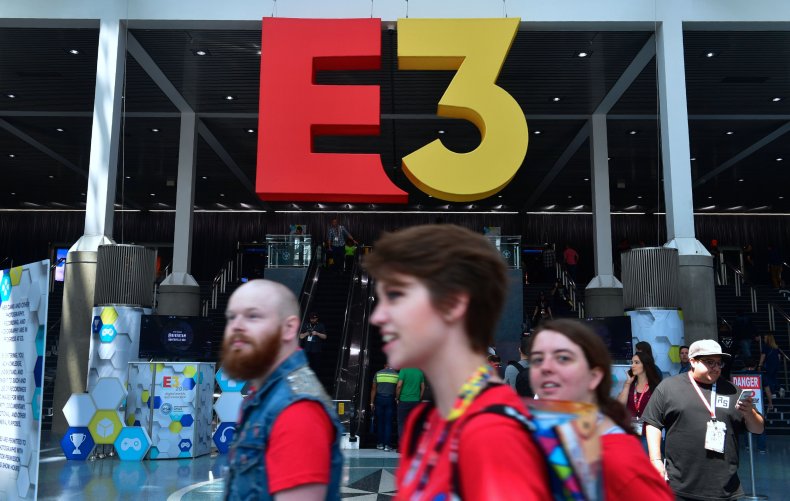 https://www.newsweek.com/e3-2022-person-cancelled-coronavirus-online-1666685 Why 'E3 2022' Live Event Canceled and Going Online?