Wildfires on Maui lead to dire mental health crisis in Lahaina
West Maui's official reopening to tourists this month comes amid what local health experts and residents describe as an unprecedented mental health crisis, as residents fall into despair and crushing grief and strain an overwhelmed behavioral health system.
"We have seen a very large increase in individuals needing counseling and trauma processing support," said John Oliver, who oversees mental health services on Maui for the Hawaii Department of Health. "We expect this number to rise even further over the next few months as people are able to focus more on their mental health once they are safe in their homes and feel like their basic needs are being met."
Oliver said he heard of a grandmother and granddaughter who jumped into the ocean to escape the flames and still woke up tasting seawater.
Those who unsuccessfully tried to save family members, friends or pets are struggling with survivor's guilt, and some are wondering whether they want to continue living, said Debbie Scott, a social worker and trauma therapist in Maui.
"I notice that very dark thoughts, suicidal thoughts and passivity in the sense of 'I don't know what I'm going to do' are increasing. I just don't even know if I want to be here," Scott said. "The loss of pets and all belongings, the loss of history, the loss of tradition has left souls quite empty."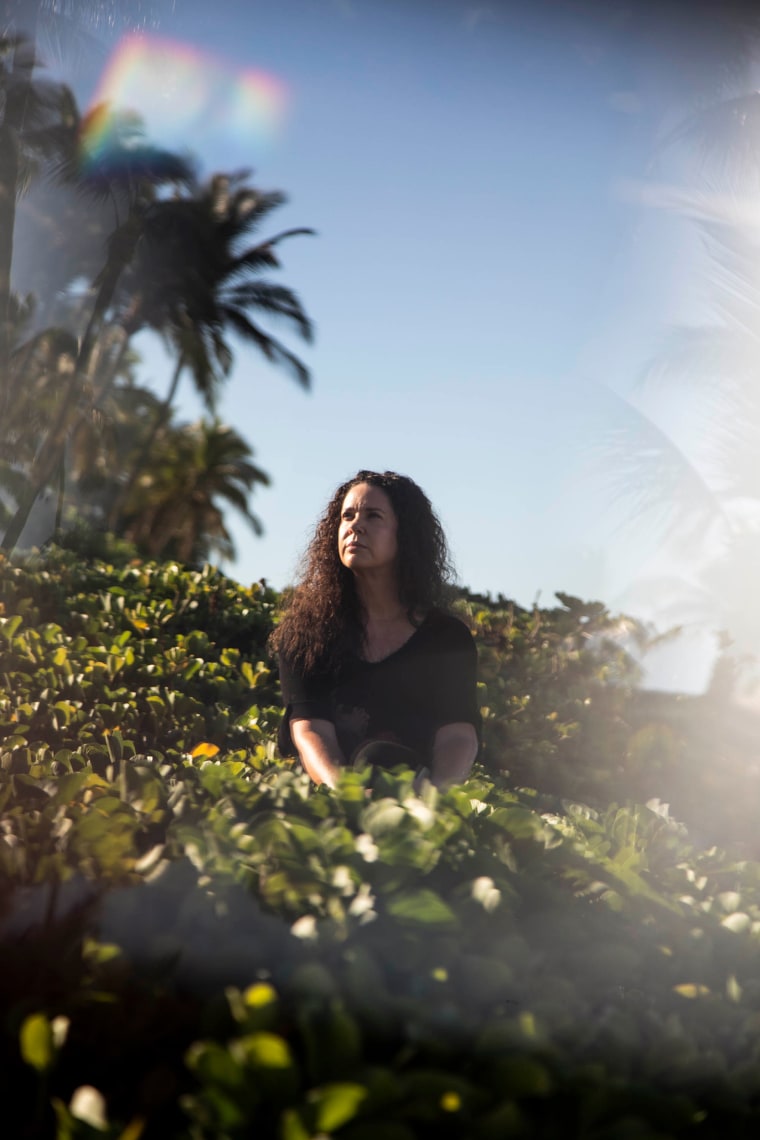 Lansford was one of many Lahaina residents who helped rescue people in the first 24 hours after the fire. A Video of him Standing in the street and angrily calling for help from federal officials became one of the most recognizable images of the fire.
Resurfacing trauma from Maui's colonial past
More than a dozen people interviewed by NBC News said they had heard stories of suicide attempts and deaths since the wildfires. None of the reports could be independently verified, and the Hawaii State Department of Health said it has not seen suicide rates higher than historical averages since the fires. The department declined to provide details or exact numbers.
Maui police confirmed one suicide since the Aug. 8 wildfire, one of three that broke out on the island that day. However, a spokesman said this was not necessarily related to the disaster.
Yet suicide and depression remain a major concern among mental health professionals and residents, who whisper about the toll taken on survivors through the island's colloquially known "coconut network."
It is known that the number of suicides increases after large-scale disasters. A 12 year course found that suicide rates in U.S. counties that experienced a natural disaster increased 23% in the three years afterward compared to the three years before.
Suicide rates among Native Hawaiians and Pacific Islanders have also risen in recent years. According to the Centers for Disease Control and Prevention the rate increased by almost 16% in this group from 2021 to 2022.
But the mental health crisis in West Maui is extremely dire, local psychologists and state health officials said. The wildfires have reopened longstanding wounds from Hawaii's colonial past while destroying a resource to which residents are deeply connected: the land.
"The loss of the land, because we are so closely tied to it, was the element that caused the deepest devastation," said Kalena Lanuza, a mental health nurse who works with pregnant and postpartum Native Hawaiians. Lanuza, a Hawaii native living in California, serves clients in Hawaii via telemedicine.