Woman arrested after driving car into Indianapolis building she thought was an 'Israeli school.'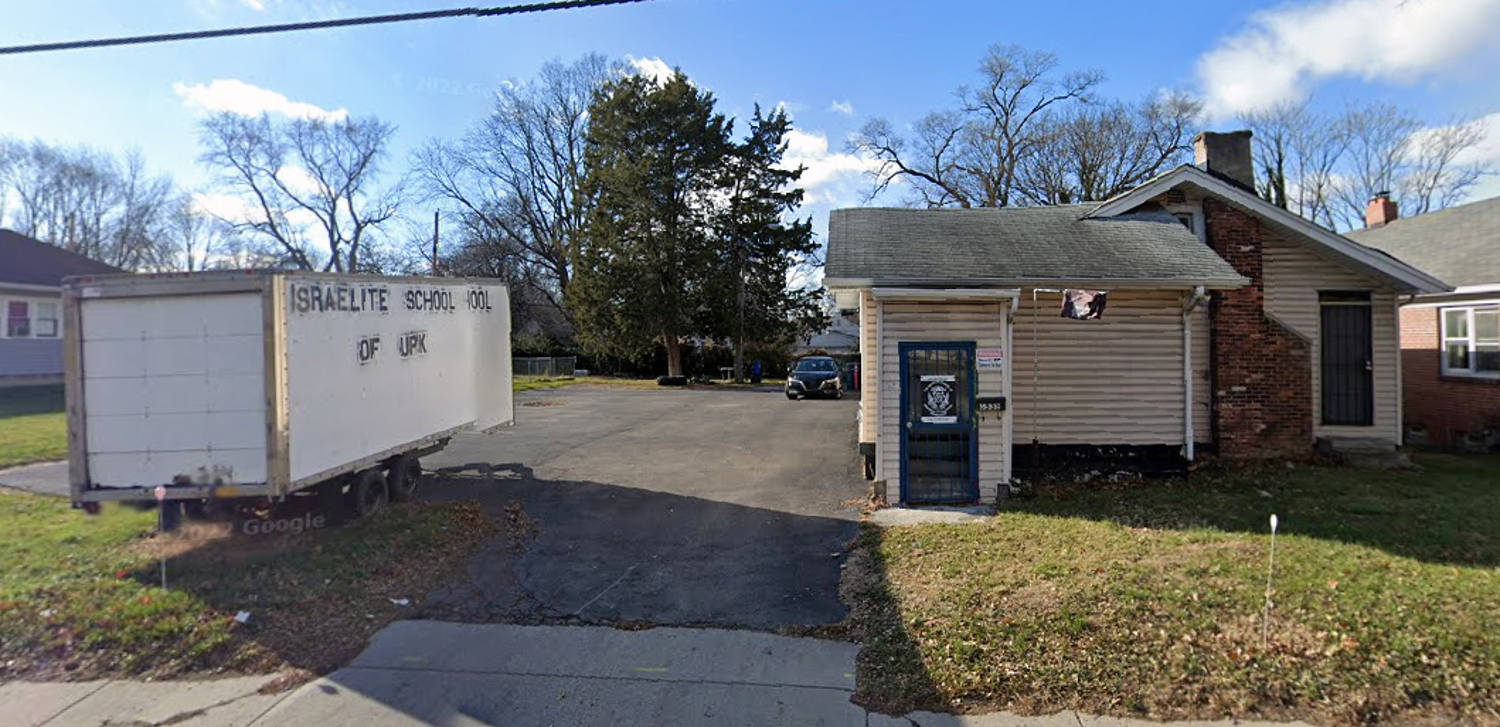 INDIANAPOLIS — A woman who allegedly drove her car into an Indianapolis building after watching coverage of the Israel-Hamas war told officers she believed the building was an "Israeli school ", as police and court records show.
An adult and four children, ages 7 months, 1, 2 and 3 years, were at the Israelite School of Universal and Practical Knowledge at the time of the accident late Friday, but no one was injured, police said.
The 34-year-old woman was arrested at the scene of the crash and was being held Monday in the Marion County Jail on a preliminary charge of criminal recklessness in Friday's crash. She had not been formally charged as of Monday afternoon, said Michael Leffler, a spokesman for the Marion County District Attorney's Office.
The woman "told an officer that she had seen the news and could no longer breathe. She referred to her people in Palestine," said a news release from the Indianapolis Metropolitan Police Department, which notified the FBI of the crash.
"She said she came by a few times and saw the 'Israeli school,'" the release said, adding that the woman went on to say, "Yes. I did it on purpose."
The building is actually associated with the radical Hebrew Israelites, a group Southern Poverty Law Center has designated a "hate group," noting that its ideology has become increasingly anti-Semitic, anti-white, anti-LGBTQ, xenophobic and misogynistic since the 1960s, The Indianapolis Star reported.
The woman told police she had seen television coverage of the Israel-Hamas war that began at the surprise Hamas attack on October 7th on Israel and decided to plan an attack by crashing into the building, according to a probable cause affidavit for her arrest, The Star reported.
After the accident, the woman's car was rear-ended and she admitted to intentionally crashing into the building while speaking to her sister during her courtesy phone call after her arrest, according to the affidavit.
Capt. Chaapash Yahawadah, who said he was the superintendent of the school in Indianapolis, said the building's foundation was significantly damaged when it was hit by the suspect's car. He told the Associated Press that the school was holding classes and school-related events at the time and that the crash left those inside stunned and traumatized.
"Our statement to the Palestinian community is that the black and brown community has nothing to do with what is going on there, the war in the Middle East between Gaza and Israel," Yahawadah said Monday.
The Indianapolis Jewish Community Relations Council said in a statement that it had been informed of the crash.
"Although a Jewish institution was not targeted solely due to ironic misidentification, this is another reminder to adhere to security protocols, remain vigilant about suspicious activity and immediately report it to the appropriate authorities," the council said in a statement.