WrestleQuest launch trailer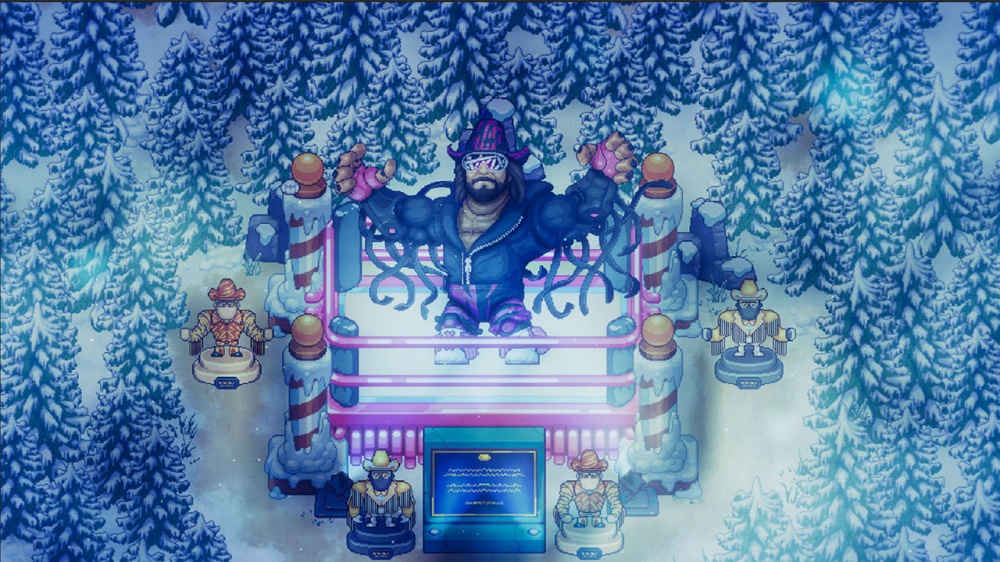 A final launch trailer has appeared WrestleQuest. After previous delays, the game is now available on Switch and other platforms.
Powerbomb and Piledrive blast your way through a massive pixel art universe where professional wrestling meets RPG fantasy.
Embark on a hero's journey… in tights! Rise from aspiring rookie to world champion to the top of the pro wrestling food chain through training, learning, glamor and SLAMMING.
Find inspiration from wrestling icons like Jake the Snake Roberts, "Macho Man" Randy Savage and even André the Giant. Discover worlds based on their exalted careers.
Classic RPG battles meet wrestling moves, match styles and tons of gimmicks.
Wild realms, exotic monsters, action figure combatants, and spandex allies await as this fantasy goes beyond the ring.
Choose your moves, your style, your taunts and even your appearance as you learn what it takes to become the best of the best in the pro wrestling world of your dreams.
WrestleQuest is now available to purchase digitally on the Switch eShop.