Zepbound is Eli Lilly's New Weight Loss Drug: What You Should Know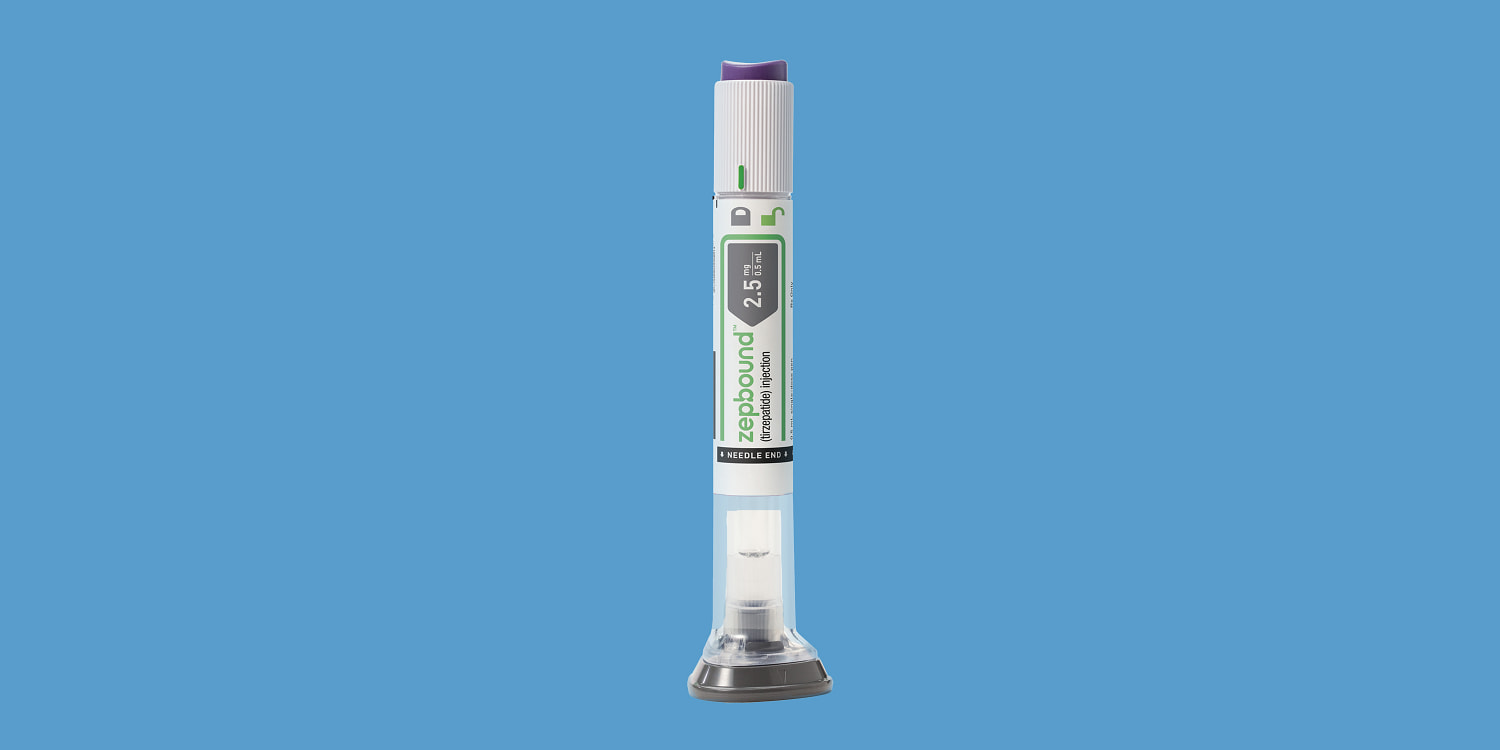 A new weight loss drug has been approved that promises to be the most effective drug yet. How is Zepbound, the weekly injectable medication expected to be available shortly after Thanksgiving, different from other weight loss medications?
Zepbound, from drugmaker Eli Lilly, is one of a new class of drugs called GLP-1 agonists that has skyrocketed in popularity in the United States in recent years. Novo Nordisk's Ozempic and Wegovy and Lilly's Mounjaro are the same type of medication.
Ozempic and Mounjaro are prescribed to help people with diabetes control their blood sugar levels.
Wegovy and Zepbound are intended for people who do not already have diabetes but are at risk of health complications due to being overweight.
According to Dr. According to Christopher McGowan, a gastroenterologist who runs a weight-loss clinic in Cary, North Carolina, Zepbound has helped people lose an average of 52 pounds in clinical trials, nearly rivaling the weight-loss results of bariatric surgery.
Here's what you need to know about Lilly's new drug.
How well does Zepbound work?
The active ingredient in Zepbound is tirzepatide, which mimics a hormone that helps reduce food cravings. The diabetes drug Mounjaro also contains tirzepatide.
Ozempic and Wegovy contain semaglutide, an ingredient that can suppress appetite by mimicking a hormone that signals to the brain when a person is full.
What makes tirzepatide even more helpful is that it also mimics a second hormone called GIP, which not only reduces appetite but can also improve the breakdown of sugar and fat in the body. helps to enhance the effect of weight loss.
In one Phase 3 clinical trialA 15-milligram dose of tirzepatide, the highest dose, resulted in an average weight loss of 22.5% of body weight, or about 52 pounds. Study participants had obesity or were overweight and had at least one weight-related disease.
At lower doses, patients also lost weight: at a 10 mg dosage, average weight loss was about 21.4%, or about 48 pounds; At 5 mg, patients achieved an average weight loss of about 16%, or about 35 pounds.
In similar studies, semaglutide has been shown to reduce body weight by around 15%or about 34 pounds, at 68 weeks.
However, these are not direct comparisons because the drugs were not compared in a direct clinical trial.
Who is eligible to take Zepbound?
The Food and Drug Administration has approved Zepbound for use in adults with a body mass index (BMI) of at least 30 or a BMI of 27 or more if the patient also has another weight-related condition, such as: B. High blood pressure or heart disease or obstructive sleep apnea.
The agency said the drug should be taken along with a reduced-calorie diet and exercise.
People who have been prescribed the drug should not take other GLP-1 agonists such as Ozempic or Wegovy.
Zepbound is only approved for adults aged 18 and over. Wegovy is approved for people aged 12 and over. On Zepbound's label, the FDA states that Zepbound's safety and effectiveness have not yet been established in teenagers and adolescents.
McGowan emphasized that both drugs are highly effective. When deciding between Zepbound and Wegovy, patients should consider two factors: insurance coverage and their individual response to each treatment.
How much do I have to pay for Zepbound?
Lilly has priced Zepbound at about $1,060 for a month's supply, and while it's cheaper than Wegovy, which is priced at about $1,300, both drugs may be too expensive for many eligible people. Insurance companies often refuse to cover weight loss medications. Medicare does not legally cover them.
"Cost will be a barrier," said Dr. Nishant Shah, a preventative cardiologist at Duke University Medical Center in Durham, North Carolina.
Eli Lilly said patients can sign up for a copay or discount card program on its website that could help lower the cost of the drug.
The company also said people who can get Zepbound through commercial insurance may be eligible to pay as little as $25 for a one-month or three-month supply. People who have commercial insurance but do not have Zepbound coverage may be eligible to pay as little as $550 for a one-month prescription of Zepbound, according to the company.
During a briefing on Wednesday, the company said it was working with insurers to help more people afford the drugs.
What are the risks of taking weight loss medications?
Zepbound, like other GLP-1 agonists, can cause unpleasant side effects, including gastrointestinal problems.
According to the FDA drug label, side effects include:
nausea
Diarrhea
Vomit
constipation
stomach pain
Other notable side effects include:
Hair loss
Belching or regurgitation
Gastroesophageal reflux disease or GERD
Generally, these side effects occur when the dosage is increased at the start of treatment. According to Dr. However, according to Dr. Daniela Hurtado Andrade, an endocrinologist at the Mayo Clinic, the side effects usually disappear after long-term use.
Pregnant women should not take the medication. The FDA said patients should also be monitored for depression or suicidal thoughts and stop taking Zepbound if symptoms occur.
While the Zepbound label does not specifically mention the risk of stomach paralysis, also called gastroparesis, some patients have reported this complication with other weight loss medications.
When will Zepbound be available?
Doctors in the U.S. should be able to prescribe Zepbound sometime after Thanksgiving, although Lilly executives did not say how many doses would be available this year.
Given the expected high demand, it is unknown what shortages people who want the drug will face. Supply is expected to increase through 2024, Lilly said during Wednesday's briefing.